NEXT EVENT:  FEBRUARY 3, 2021 – Noon pacific/ 3:00 eastern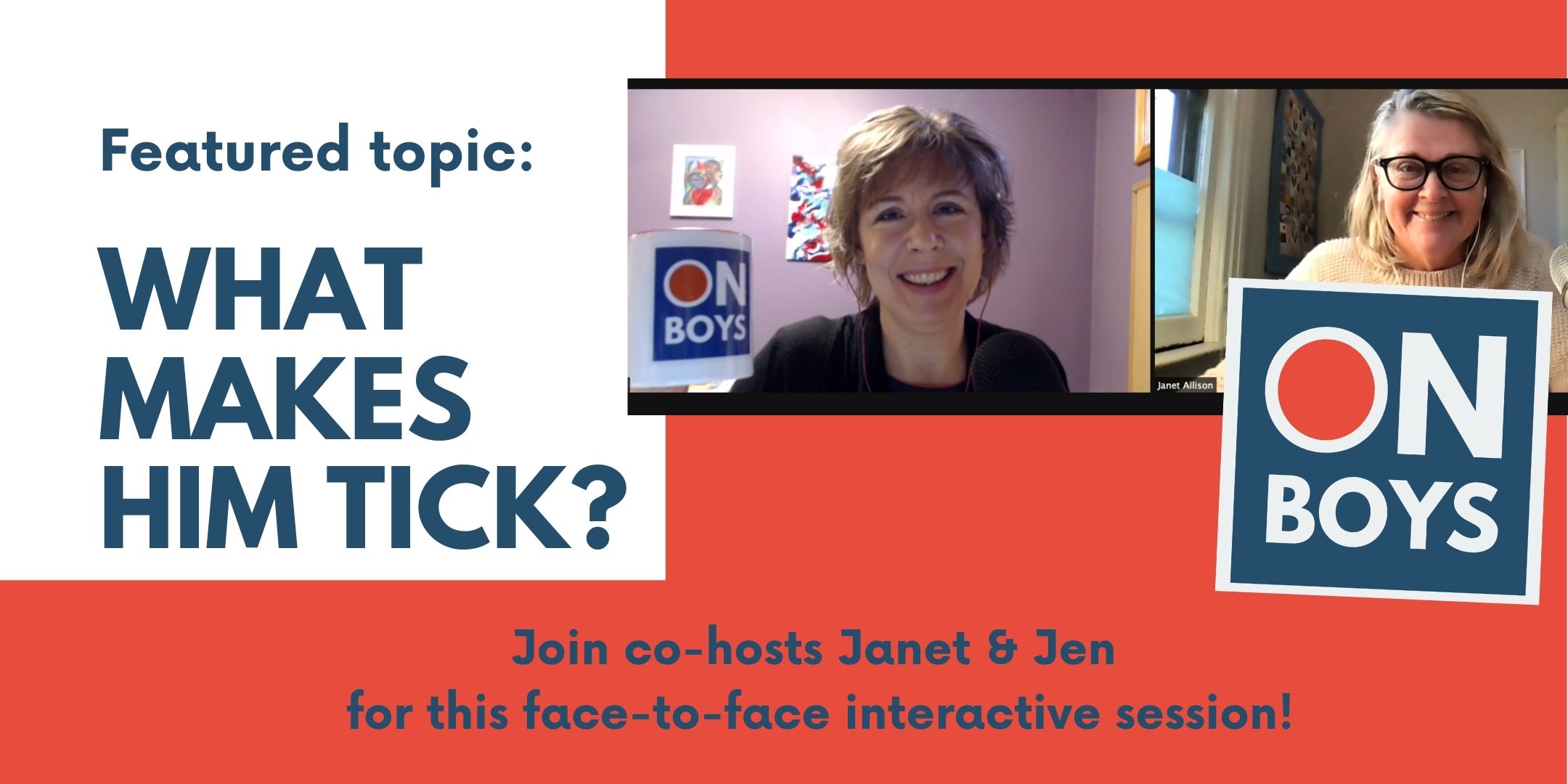 Do you spend a lot of time trying to figure out how to relate and communicate with him – only to lose your cool or have him lose his?
Boys and men DO interact with you (and the world) in their own unique way!
However, when you have HIS ROAD MAP – it all gets easier!
From wondering why he won't look at you while he's talking (IF he's talking) to wondering whether you'll ever have a 'deep meaningful' conversation with him… there are ways to get him to open up… but it has to be on HIS TERMS.
Successful communication IS possible — when you know what to do!
We'll discuss proven boy-friendly communication techniques that allow you to connect, allow him to be comfortable connecting, and foster a deeper understanding between you.
CLICK HERE FOR YOUR TICKET to this live face-to-face virtual session!
$12.  Recording will be sent.
Invite a friend – and we'll see you soon!
Janet and Jen strive to bring you topics that matter and trends that you need to know about, along with the inspiration and support you need to parent and teach "tomorrow's men" to be their best and thrive right now.
We LOVE to connect LIVE with you, our listeners. 
Janet and Jen are "BOY CHAMPIONS" and love to share their experiences – in teaching boys, raising boys, and being boy advocates for over 40 combined years!
Much love,
Janet & Jen