Podcast: Play in new window | Download (Duration: 25:36 — 29.3MB)
Subscribe: Google Podcasts | Stitcher | RSS | More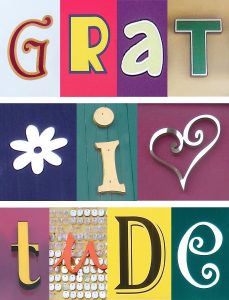 How do you teach boys gratitude?
So many parents today are frustrated by their boys' apparent lack of gratitude. All too often, our boys come off as ungrateful, entitled jerks — and it bugs the bejeezus out of us! We're embarrassed, we're annoyed and we secretly feel like failures, because surely good parents would raise grateful, gracious children, right?
Well, the truth is that all children are self-centered; that's part of being a child! As children grow, they gradually learn that they are not the center of the universe, and they gradually — very gradually — learn that they must consider others' feelings, desires, and needs as well.
Science has shown a strong link between kids' developmental stages and gratitude. Put simply, older teenagers are much more capable of feeling and expressing gratitude than younger younger. In fact, according to an on Harvard Health, "gratitude is an attainment associated with emotional maturity."
In other words, your 7-year-old son is not supposed to be great at gratitude. He's still developing the socioemotional skills that will allow him to perceive and appreciate all that others do for him.
That said, there's a lot you can do to nurture the development of gratitude in your sons.
Happy Thanksgiving!
In this episode, Janet & Jen discuss:
The limits of role-modeling in teaching gratitude
How emotional development affects gratitude
Why boys w ADHD may struggle with gratitude
Developmentally appropriate expectations
Gratitude's benefits
Creating a culture of service and volunteering
Drawing kids' attention to the many ways others hep them
How wonder & awe create appreciation
Concrete steps you can take to teach boys gratitude
How keeping a gratitude journal can help combat anxiety and depression
Sponsor Spotlight: Stryke Club
Skin care specifically made for boys! Created by a group of "boy moms," including a pediatric dermatologist, Stryke Club products are simple, safe and non-drying. Jen's boys have been using Everywhere Wash and Face First for the past month, and their faces are clear. Best of all, they actually use these products (unlike some other products I've brought home).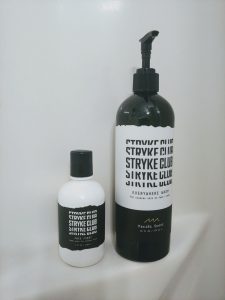 Use discount code ONBOYS to save 10%.
Links we mentioned (or should have) in this episode:
Teaching Boys Social Skills — ON BOYS episode featuring ADHD expert Ryan Wexelblatt (mentioned at 5:06)
Parenting Boys with Maggie Dent (Part 1) — ON BOYS episode featuring Australia's "boy champion" (mentioned at 22:55)
In Praise of Gratitude — Harvard Health article
Seven Ways to Foster Gratitude in Kids — Greater Good magazine article
LIKE THIS EPISODE? Share it with your friends (and thanks!):
Twitter: Use this link
Facebook:  Use this link
Linkedin:  Use this link
STAY CONNECTED WITH JANET & JEN:
Join the Building Boys FB group and the Boys Alive! FB group
Be sure to opt-in at  Boys Alive! .com for your free report "3 Simple Tips to CONNECT with Your Boy."  And opt-in at  BuildingBoys.net, too!
Follow us on Instagram:  @on.boys.podcast and @boys.alive
Twitter:  @ParentAdvisor and @BuildingBoys 
LinkedIn:  use this link for Janet and use this link for Jennifer