Podcast: Play in new window | Download (Duration: 28:31 — 32.7MB)
Subscribe: Google Podcasts | Stitcher | RSS | More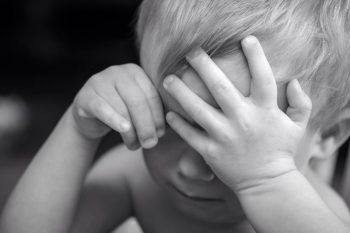 Sam had high hopes for this 12th birthday. But things didn't go as planned. Instead of a day of adventure and independence, Sam's had an encounter with a cop and learned he must wait another four years to ride his ATV independently on the trails.
Dealing with disappointments is a key life skill. In this episode, Jen and Janet discuss how the "man box" stifles boys' emotional expression and share strategies parents and teachers can use to help boys cope with disappointments big and small.
Links we mentioned (or should have!) in Episode 102:
Teach Your Boys To Comfort Others in a Crisis by Kim Hamer
How Do I Cope with Grief? by Eric Alper
Tapping Into Grief with Self-Empathy by Carole Downing
Helping Boys Develop Emotional Intelligence by Ian Thomas
Encouraging Emotional Intelligence in Boys by Jennifer LW Fink
Your Son's Ability to Tolerate Frustration and Rejection is More Important Than You Know by Jennifer LW Fink
Parenting Through Disappointment, Loss and Grief by Carole Downing
=========================
Watch the UNCUT version on Youtube.
=========================
How have you helped your boys navigate disappointment, loss, and grief? Please share in the comments below.