Podcast: Play in new window | Download (Duration: 26:12 — 30.0MB)
Subscribe: Google Podcasts | Stitcher | RSS | More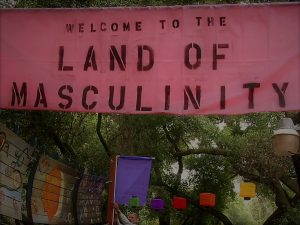 What is masculinity?
It's a question that's not easy to answer. But it's an important one for parents and educators of boys to tackle because the primary question for all boys, is "What is it to be a man?"
In this episode, Jen & Janet discuss:
So-called "toxic masculinity" & the idea that boys are "broken"
Healthy masculinity
Changing expectations of boys and men
How to help boys wrestle with dueling definitions of masculinity
Links we mentioned (and more!) in Episode 105
Teenage Brothers on Sex, Social Media, and What Their Parents Don't Understand, part of The Cut's series, How to Raise a Boy
Michael Kimmel and Lisa Wade Discuss Toxic Masculinity
The Boys Are Not All Right, by Michael Ian Black
#DownWithManUp & #YesAll, by Jennifer L.W. Fink
Joe Ehrmann on "Be a Man" (TEDx talk)
The Art of Manliness (podcast)
What does masculinity mean to you? How do you help boys wrestle with the concept of masculinity? Leave a comment below.