Podcast: Play in new window | Download (Duration: 40:25 — 55.6MB)
Subscribe: Google Podcasts | Stitcher | RSS | More
Most of us know what consent means. But knowing what it MEANS doesn't necessarily guarantee that we – or our BOYS – will actually be prepared in the moment….
Acroyoga, or partnered yoga, helped Sarah Casper understand boundaries & consent. "In this practice, instead of using an apparatus like trapeze or aerial silks, we're using our bodies. So there has to be a lot of conversation about our comfort levels, what we want to explore, where our limits are, what we maybe want to work towards and bowing out if a trick doesn't work," Sarah says. "I started to realize the conversations I was having in my acroyoga classes were more or less the same conversations that happen in the bedroom."
With a background in psychology and previous experience teaching socio-emotional skills to children, Sarah started teaching kids how to navigate boundaries & consent.
"We want kids to make mistakes and learn from them when they're hanging out with friends," Sarah says, emphasizing the importance of building interpersonal skills from early on. "You get them to work through things like rejection and coercion and how to ask and respond to questions when they're young, when they have the support of teachers, parents and coaches, because if the first time a boy has to deal with this is when he's 18 and at Prom, he's not going to be good at it."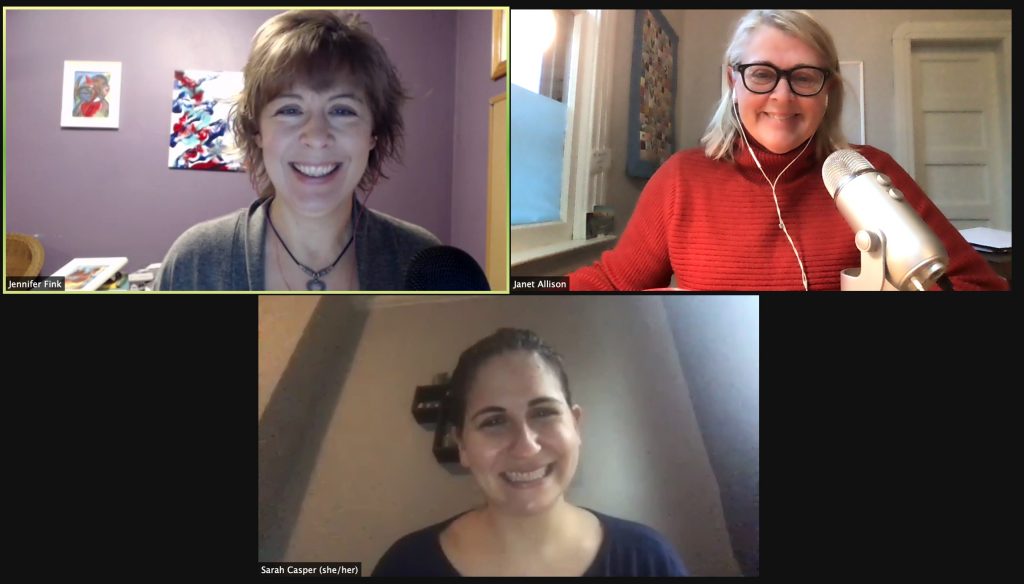 In this episode, Jen, Janet & Sarah discuss:
How acrobatics helped Sarah understand consent
How roughhousing can teach boys about boundaries
Teaching boys to check in w friends and partners
Helping boys handle rejection
How to say no without shaming or unintentionally coercing the person who asked
Creating a "consent culture"
How respecting your child's autonomy can decrease parent/child conflict
What to do if you walk in on your son masturbating
5 factors to consider in consent: Who, What, When, Where, How
Links we mentioned (or should have) in this episode:
ON BOYS Interactive — Distance Learning — Register now for our Dec. 8 or Dec. 9 session!
Comprehensive Consent — Sarah's website; includes lots of free resources & a link to Sarah's Boundary Setting Bootcamp
The Art of Roughhousing — ON BOYS episode
Your Son's Ability to Tolerate Frustration & Rejection is More Important Than You Know — Building Boys post
Consent with Mike Domitrz — ON BOYS episode
Boys & Sex with Peggy Orenstein — ON BOYS episode
Sponsor Spotlight: Hiya Health
HEALTHY children's vitamins — no sugar or "gummy junk" included! Made from a blend of 12 farm-fresh fruits & veggies, Hiya Health vitamins are the easy way to get your boys the nutrition they need.  Use discount code ONBOYS at checkout to save 50%.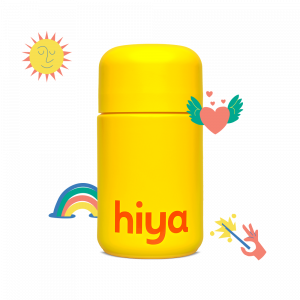 STAY CONNECTED WITH JANET & JEN:
Join the Building Boys FB group and the Boys Alive! FB group
Be sure to opt-in at  Boys Alive! .com for your free report "3 Simple Tips to CONNECT with Your Boy."  And subscribe to Building Boys Bulletin, a weekly email newsletter filled w boy-specific info & inspiration.
Follow us on Instagram:  @on.boys.podcast and @boys.alive
Twitter:  @ParentAdvisor and @BuildingBoys 
LinkedIn:  use this link for Janet and use this link for Jennifer