Powered by RedCircle
Our February 10 conversation with Dr. Mona Delahooke about her new book, Brain-Body Parenting:How to Stop Managing Behavior and Start Raising Joyful, Resilient Kids, is ON BOYS' Most Popular Episode of 2022.
And no wonder: The Center for Childhood Development calls the book a "game-changer," and Berkely's Greater Good Magazine lists it #2 on its Favorite Parenting Books of 2022 list. Jen & Janet's copies are both dog-eared & marked up because it's packed with information and easy-to-implement strategies that can change your parenting for the better.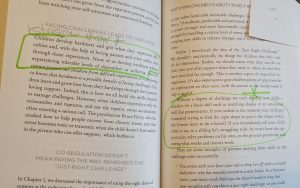 It's an episode you can listen to again and again because you'll likely hear and implement different things each time. (At the very least, you'll feel inspired and supported!) It's a clear 2022 favorite: Brain-Body Parenting with Dr. Mona Delahooke was downloaded more than 13,000 times in 2022.
Some highlights:
It's time to  "move from focusing on behaviors to focusing on how each child perceives, understands, and interprets their world," says Dr. Delahooke.
and
"You are witnessing the power of human resilience."
In this episode, Jen, Janet & Mona discuss:
What is brain-body parenting?
The link between the nervous system and behavior
Green, red, and blue zones — an easy way to recognize a person's current level of functioning
Checks-ins vs. time-outs
Getting curious about kids' behaviors
Body budgets
Parental self-care
The challenge zone
Expectation gaps
Co-regulation
Parallels between toddlerhood & adolescence
How unrealistic expectations for young boys cause problems for boys in school
Need help with your boys?
Subscribe to Jen's newsletter, Building Boys Bulletin
Join Janet Allison's real-time, monthly group coaching program, Decoding Your Boy