Podcast: Play in new window | Download (Duration: 28:43 — 32.9MB)
Subscribe: Google Podcasts | Stitcher | RSS | More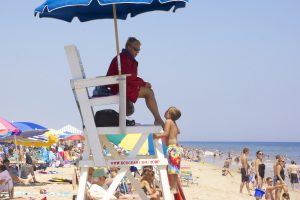 Does your son have a summer job?
Most boys don't.
In 1978, 60% of teens had summer jobs; today, that number hovers between 35 and 40%.
Boys today are more likely to spend their days playing sports, brushing up on academics and traveling with family or as part of mission teams. (And playing Fortnite.)
Years ago, getting a job was an expected rite of passage for teens. In today's hyper-competitive world, more and more parents focus time, attention and energy on "enrichment" activities designed to help children become attractive college applicants.
But summer jobs are a great way to help boys confront RISK and develop RESPONSIBILITY, RESPECT and REVENUE. Thanks to a tight labor market in many parts of the country, there are still plenty of jobs available for teens and tweens.
In this episode, Jen & Janet discuss how to support your son's entry into the world of work.
In this episode, Jen & Janet discuss:
Their first jobs
The unique benefits of paid employment, including feedback from others
Great, high-paying jobs for tweens and teens
How parents can help their boys turn unique interests & passions into a paying job
Coming NEXT WEEK: We talk to 12-year-old Sam about his lawn care business.
Links we mentioned (or should have) in Episode 117:
What Your Teens Learn When They Get a Summer Job – blog post by The Money Couple, Scott & Bethany Palmer
Teens Should Have Summer Jobs – The Less Glamorous, The Better — Quartz article
7 High-Paying Summer Jobs for Teens – Forbes article
On Boys Episode 116: Why Risk is Important for Boys
Gangnam Style, Lifeguards & Work Ethics – 2012 BuildingBoys post (Excerpt: "Our kids need to understand that employee handbooks still apply in the Age of the Internet.")
Orienting Your Boy's Priorities During His Teenage Years –  2018 Building Boys post (Spoiler: "A Job" is on the list)
And, as always, enjoy the uncut version of Janet and Jen – sometimes trying to figure out what to say – here on Youtube.