Podcast: Play in new window | Download (Duration: 21:45 — 24.9MB)
Subscribe: Google Podcasts | Stitcher | RSS | More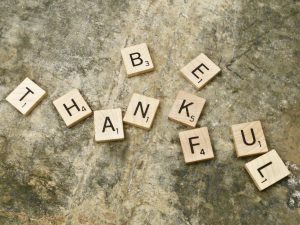 We talk a lot about what's hard about parenting. About all of the important things you need to and should do with your boys. This Thanksgiving, we talk about why we're thankful for boys. 
Let us count the ways:
They expand our worldview and experience. The boys in our lives introduce us to hobbies, interests and events we didn't even know existed! (Did you know that that there's a Green Industry & Equipment Expo? Jen didn't — until her 12-year-old entrepreneur asked if they can go.)
Their "ginormous" hearts. As one Mom told Janet, "My boys will always tell me they love me." Boys may express their love differently than girls, but they have huge hearts and give so much love.
The privilege of shaping future men. Boys Alive member Luis told us he's grateful for the privilege of shaping "future honorable men." We are too. And we're so grateful for all the dads, grandpas, uncles and others who are also helping us build great men.
They inspire us be better people. Joseph, another Boys Alive member,  says he's thankful for his son's "admiration for me — which is motivation for me to be what he should look up to."
They show us how to relax & have fun. Building Boys member Laura says, "

I love that my little boys have taught me to loosen up and have fun wrestling and just being silly. I love that they're so comfortable dressing up to play 'Let's Pretend.' I love that they itch to get outside and run around and play all day…They are teaching me patience, courage and that fine balance between keeping them safe and letting them take those important risks." (If that doesn't sum up the experience of raising boys, I don't know what does!)

They stretch our comfort zone. When we see our boys doing something out of our comfort zone — or when we're called upon to do something beyond our comfort zone — it's easy to panic and say no. But often, our love for our boys inspires us to wait, to watch, and to say yes. We see our boys (or ourselves) accomplish something we'd previously thought "too hard" or "too risky," and gain confidence. We realize that we're more capable than we ever thought.
They help us better understand half the world. We've learned so much about men by watching, listening to and learning from our boys! As Carma, a BuildingBoys member, told us, "I learned to see life from a male perspective and was shocked to learn there are stereotypes and expectations on males too." Males and females approach the world differently, and that's OK.
They increase our tolerance. Boys have taught us to enjoy and appreciate mess, chaos and physical energy.
They teach us that fighting is OK. As women, we often get the message the fighting is "bad." Parenting and teaching boys has shown us that it's OK — and even healthy — to disagree and stand your ground. People can fight, and still be friends.
They challenge our beliefs. Before boys, Jen was sure she'd have a "no gun" household. Four boys later, her house contains a virtual arsenal of Nerf weapons and Airsoft guns, and she's learned that there's no evidence to link "violent" play with real-life violence.
Tell us: Why are you thankful for your boys? We'd love to hear your thoughts!
There are a few slight audio glitches in this episode. We apologize for any inconvenience.
Links we mentioned (or should have) in Episode 136: