Podcast: Play in new window | Download (Duration: 41:34 — 57.1MB)
Subscribe: Google Podcasts | Stitcher | RSS | More
Do you worry about keeping your boys safe online? 
Thanks to the pandemic, we're all spending more time online. And unlike in years past, porn is now ubiquitous and easily accessible. Boys today don't even have to go looking for porn; it finds them. A simple, developmentally appropriate search for "sex" or "boobs" can lead to some pretty disturbing content in just a click or two, which means we have to talk to our boys about sex, likely at lot earlier than you may think.
"All the research shows that parents are the most important influence when it comes to sexual decision-making," Amy says. "If we don't get in the door early, our impact is less. It's really important to establish yourself as their go-to person."
Teaching your boys about sex early on will help you contextualize porn. And parental controls and internet filters can help you manage your son's internet access, decreasing the chances that he and his friends will access porn while at your home.
Consider redirecting some of the energy you're currently expending worrying about your son's academic achievement. After all, "being in relationships and being sexual is fundamental to being human," Amy says. "I think it's way more important to be sexually savvy and to understand healthy relationships than to score a 9000 on the PSAT."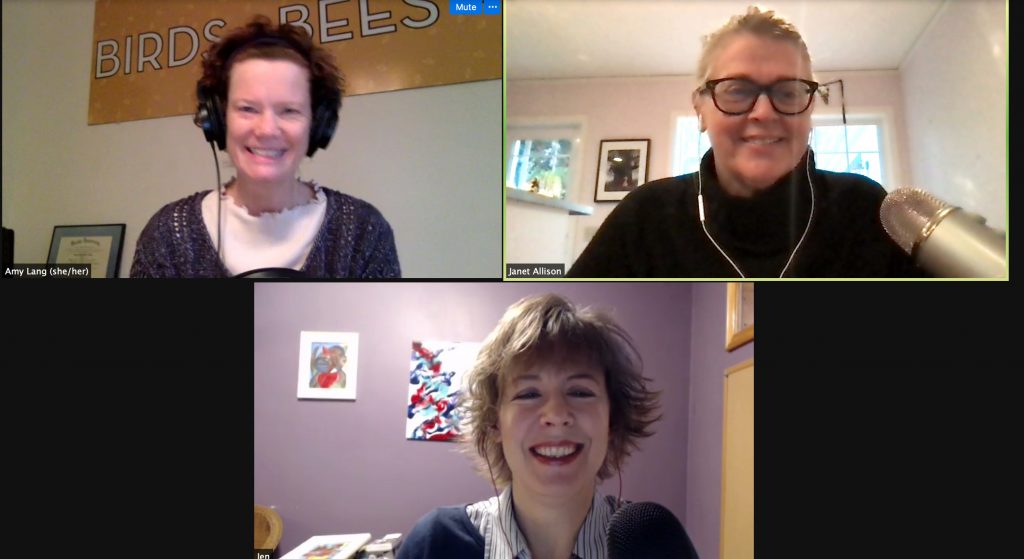 In this episode, Jen, Janet & Amy discuss:
Why you need to talk to your boys about sex a lot sooner than you think
How boys accidently encounter porn
Setting the stage to talk about sex
Does talking to boys about porn encourage them to seek it out?
Establishing family guidelines re internet usage
The difference between parental controls and monitoring (and how to use each)
How porn affects boys
Preparing boys for porn exposure
Helping boys resist peer pressure to look at porn
Keeping boys safe online
Links we mentioned (or should have) in this episode:
Talk to Boys about Sex (w Amy Lang) – ON BOYS episode
http://birdsandbeesandkids.com/  — Amy's website
The Birds & Bees Solution Center for Parents — use coupon code ONBOYS to save 15%
Just Say This! – Amy's podcast
Birds + Bees + YOUR Kids: A Guide to Sharing Your Beliefs about Sexuality, Love and Relationships, by Amy Lang