Podcast: Play in new window | Download (Duration: 37:20 — 51.3MB)
Subscribe: Google Podcasts | Stitcher | RSS | More
One of our favorite musicals is Les Miserables, which is a story about the French revolution. It's also the story of love and transformation.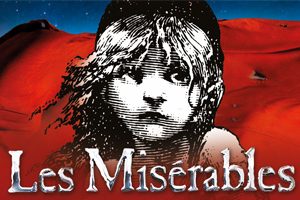 What does that have to do with raising boys? Today's guest is Dr. Charles Corprew, a psychologist and host of the podcast "What's Your Revolution?" Charles is passionate about revolution —  not the bloody riots that mar cities and countries, but the opportunities we all have for personal and global transformation.
"I think I've always known that revolution was necessary for our boys," Charles says, noting his stable upbringing and experiences with racism. "I wanted to make sure the boys had abundant opportunities for a successful life. I wanted to make sure I was creating successful pathways for our young men, regardless of what they look like. That they have the ability to be young boys — to have fun, to play and find who they want to be."
The work has to begin with adults, he says. We adults need to examine our beliefs and systems, and tackle questions such as, "What does it mean to be equitable?"
Boys needs space, freedom and role models to figure out who they are and who they want to be. "We need to give our boys more models, more expansive opportunities to try out," Charles says. "This is the hard work that we need to do as adults so that our children can actually grow up and be whoever they want to be."
Viva la revolucion!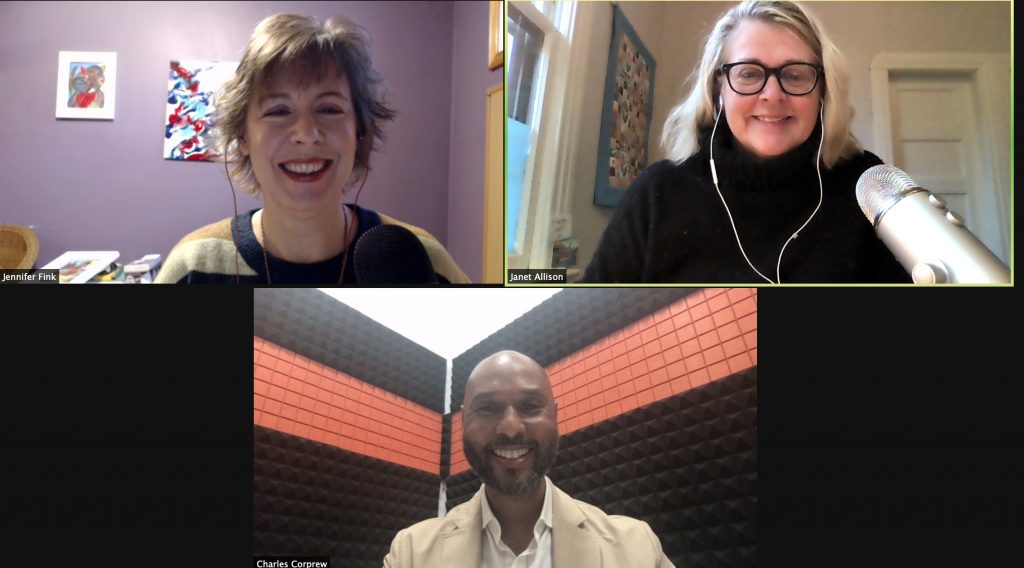 In this episode, Jen, Janet & Charles discuss:
How racism inhibits boys' opportunities to play, to experiment and grow
The importance of role modeling
Helping boys discover their true selves
Empower boys to advocate for change
Talking to (and listening to!) boys regarding their educational needs
Encouraging outdoor play
Male friendships
Teaching boys the value of service to others
Promoting healthy masculinity
Links we mentioned (or should have) in this episode:
What's Your Revolution? – Charles' podcast
What Makes Him Tick? — ON BOYS Interactive event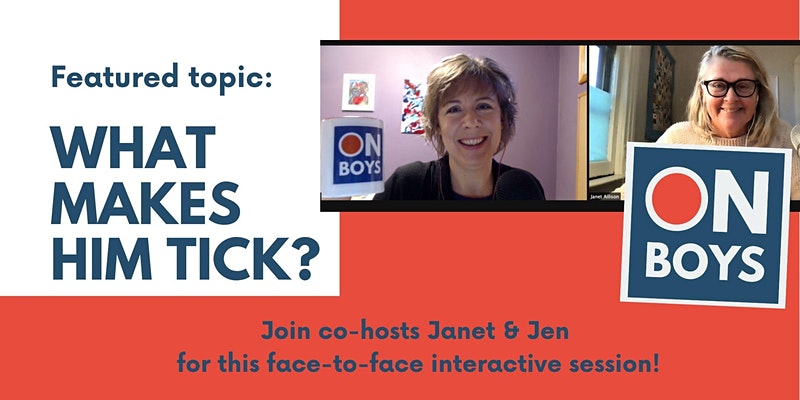 Playing with Anger: Teaching Coping Skills to African American Boys Through Athletics and Culture — book edited by Dr. Howard Stevenson, psychologist mentioned at 17:05
Camelback Ventures — Charles' employer; "an accelerator that identifies, develops, and promotes early-stage underrepresented entrepreneurs with the aim to increase individual and community education, and generational wealth"
Maggie Dent: What Teenage Boys Really Need — ON BOYS episode mentioned at 34:24
Sponsor Spotlight: Hiya Health
HEALTHY children's vitamins — no sugar or "gummy junk" included! Made from a blend of 12 farm-fresh fruits & veggies, Hiya Health vitamins are the easy way to get your boys the nutrition they need.  Use discount code ONBOYS at checkout to save 50%.