Podcast: Play in new window | Download (Duration: 47:04 — 64.7MB)
Subscribe: Google Podcasts | Stitcher | RSS | More
Parenting teenage boys is HARD. 
Their brains aren't yet fully mature yet they're bigger and stronger than most parents. They have more energy than their parents — and when they are bound and determined to do what they want to do (regardless of what you or anyone else says), the energy can seem more like a curse than a blessing.
Joshua Wayne is a parenting coach, speaker and dad-to-a-son. He's also a formerly troubled teenage boy. Joshua knows what's going through many boys' heads — and he knows how to help parents reach their sons.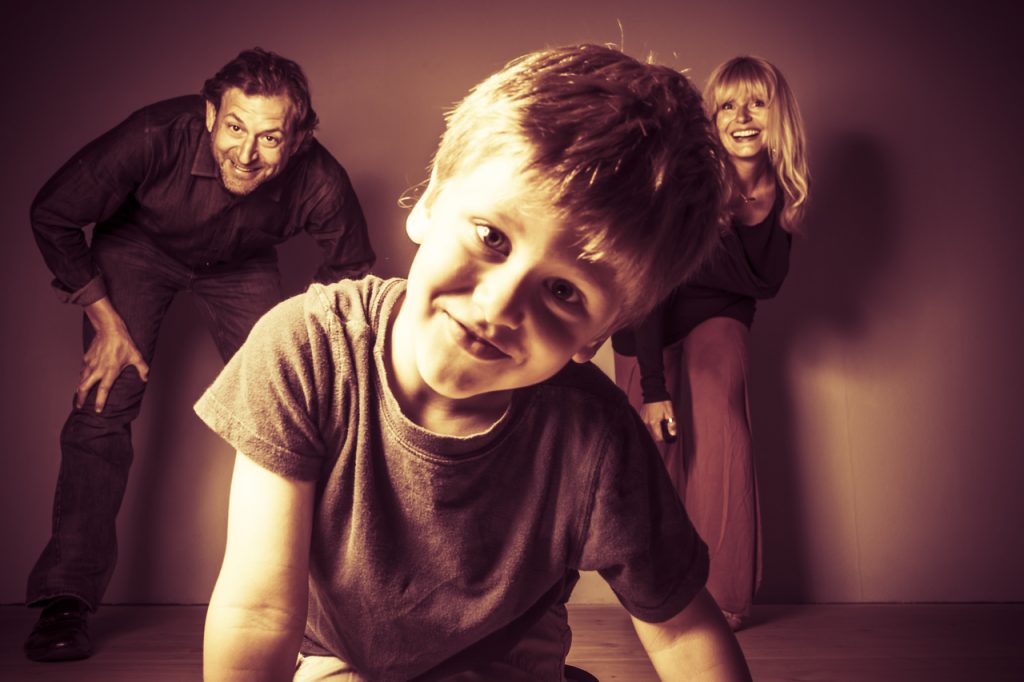 Just as nearly all businesses and non-profit organizations have a board of directors to guide them, "every kid as their own board of directors," Joshua says, "a virtual round table" of influential individuals, including his friends, the celebrities he follows on Instagram, the musicians he listens to, sports figures he admires and maybe a teacher, coach or other trusted adult.
"Your #1 objective as a parent is to be on your kid's board of directors," Joshua says. "You don't need to be chairman of the board, but you want a seat at that table."
The key to earning your seat: creating and maintaining a strong relationship with your son. 
"There is no more surefire way to get yourself kicked off your son's board of directors than fighting the wrong battles with him," Joshua says.
The #1 battle that gets parents kicked out of their sons circle of influence is SCHOOL AND GRADES. So, stop. Stop stressing out about your son's grades and stop nagging him. Let him take ownership of that part of his life.
"School is important; it's just not the most important thing," Joshua says.
A battle worth fighting, in Joshua's opinion: tech time. Set (and enforce) reasonable limits so screens don't become your son's whole life.
Moms parenting teenage boys need to learn to let go, while maintaining connection with their sons.
"Let the boy go, and make room for the man," Joshua says. "if you do this successfully — give him space and room to become a man — he will come back to you, and it will be a different relationship than the one he had with you when he was a little boy. It will be a rich, wonderful, adult relationship."
In this episode, Janet & Joshua discuss:
How to connect with teenage boys
Creating a strong relationship w your son
Picking your battles
Why you MUST stop fighting w your son about school
What to do if your son doesn't care about school
Why you should let your son fail a class
5 characteristics of healthy boys
Boys & tech — why boys need clear screen limits and guidelines
Teenage boys & anger
What teenage boys need from their moms and dads
Addressing conflict with your son
Links we mentioned (or should have) in this episode:
joshuawayne.com — Joshua's online home
The Simple Parenting Guide to Technology: Practical Advice on Smartphone, Gaming and Social Media in Just 40 Pages, by Joshua Wayne — book mentioned at 21:00
Screens and Boys — ON BOYS episode
Raising Kids to Thrive in a Connection World — ON BOYS episode featuring Jordan Shapiro
Anger & Boys — ON BOYS episode
STAY CONNECTED WITH JANET & JEN:
Join the Building Boys FB group and the Boys Alive! FB group
Be sure to opt-in at  Boys Alive! .com for your free report "3 Simple Tips to CONNECT with Your Boy."  And subscribe to Building Boys Bulletin, a weekly email newsletter filled w boy-specific info & inspiration.
Follow us on Instagram:  @on.boys.podcast and @boys.alive
Twitter:  @ParentAdvisor and @BuildingBoys 
LinkedIn:  use this link for Janet and use this link for Jennifer