Powered by RedCircle
Middle school students are "superheroes in the making," says Phyllis Fagell, a school counselor, mom, and author of Middle School Superpowers: Raising Resilient Tweens in Turbulent Times.
If that sounds crazy to you, consider this: middle schoolers and superheroes "both get catapulted out of a world they know and sent on a jarring (& occasionally scarring) journey. At the start…they're strangers to themselves and can feel as if their own bodies have betrayed them," Phyllis says.
Middle School Boys Need Time to Mature
Remember: boys' mature cognitively, physically, and emotionally at a different pace than girls. Generally speaking, boys take longer to mature, so it's not fair (or helpful) to expect tween boys to consistently think, act, and behave in a mature manner. Many middle school-aged boys have difficulty regulating their emotions, organizing their spaces and time, and communicating with others, but that doesn't mean those same boys won't grow up to be amazing humans. They simply need time to grow — and appropriate love and support.
"Middle school boys are not the final product," Phyllis says. "Their skills are still developing, they're still figuring out who they are, and what they need and can give. Our job is to approach them with curiosity, rather than judgment."
"Super Bounce" & How Boys Can Learn From Mistakes
Although their actions and behavior may suggest otherwise, "every middle school boy wants to do the right thing, wants to be seen as capable and kind and compassionate," Phyllis says. "They do not want adults [or their peers] to think poorly of them."
Their impulsivity and immaturity sometimes (maybe even often) leads them to behave in ways that hurt others (or themselves). While it's important to not shield boys from the consequences of their actions, punishment is not the best way to help middle school boys learn from mistakes or poor choices.
"If you are too harsh or punitive — especially if the consequence doesn't match or have any kind of logical connection to whatever the mistake was — that kid is going to get stuck in shame," Phyllis says. "We want them to learn, not get so stuck or paralyzed that they can't learn."
Instead of berating boys for their actions, encourage self-reflection and restitution. One question that can help boys self-reflect on their behavior: Were you your best self?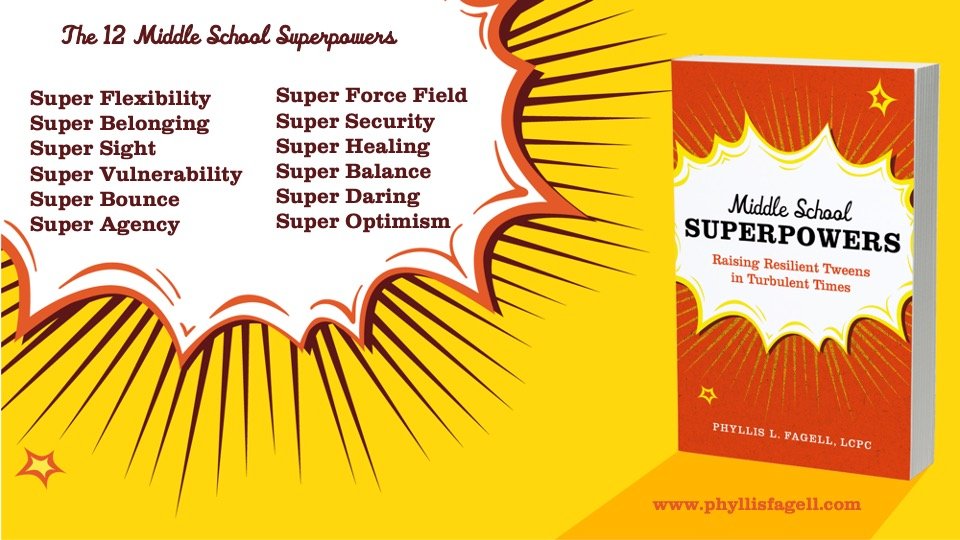 In this episode, Jen, Janet, & Phyllis discuss:
Tween development – & how today's tweens are different than their predecessors
Setting tweens up for success
Supporting boys' friendships
A boys who sneaks out of bed to play video games
An app to help tweens develop their superpowers
Links we mentioned (or should have) in this episode:
PhyllisFagell.com — Fagell's online home. Includes blog posts and links to her speaking schedule.
Middle School Superpowers: Raising Resilient Tweens in Turbulent Times, by Phyllis Fagell
Middle School Matters: The 10 Skills Kids Need to Thrive in Middle School & Beyond, by Phyllis Fagell
Middle School Matters with Phyllis Fagell — ON BOYS episode
The Gender Equation in Schools — ON BOYS episode featuring Jason Ablin (who's mentioned by Phyllis in this episode)
Use code ONBOYS25 to save 25% site-wide