Podcast: Play in new window | Download (Duration: 35:01 — 40.1MB)
Subscribe: Google Podcasts | Stitcher | RSS | More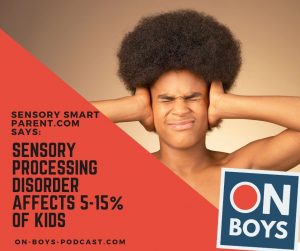 Do you know what sensory processing disorder (SPD) is? 
Many parents (and teachers) don't, but 5-15% of all children exhibit symptoms of SPD, which affects how they learn, socialize and interact with the world. It's possible that your child has a sensory processing problem that you haven't yet recognized as an issue with available & effective interventions.
Nancy Peske, aka The Sensory Smart Parent, is a co-author of Raising a Sensory Smart Child: The Definitive Handbook for Helping Your Child with Sensory Processing Issues. She's also the mother of a son who has SPD.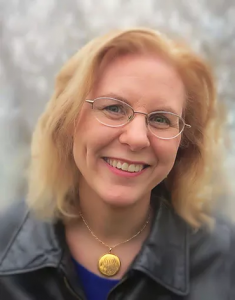 According to Nancy, children who have sensory processing issues may:
Have problems eating (particular textures may bother them, for instance)
Be overly sensitive to stimulation — or under-sensitive to stimulation
Struggle with body awareness and control
Exhibit language delays
Constantly seek movement
Be easily overwhelmed and distracted
Have difficulty with reading and fine motor control
For some reason, the bodies and brains of people with sensory  issues process sensory stimuli differently than most people. Their experience of the world is very different, and that can lead to misunderstanding.
The more you know about sensory processing challenges, the better prepared you'll be to recognize and respond to the symptoms.
In this episode, Janet, Jen & Nancy discuss:
What sensory processing is
Signs & symptoms of sensory processing disorder
Why you should always trust your instincts (Got concerns about your child's development? Talk to your pediatrician. Keep pushing. Ask for an evaluation.)
How to find help for children with sensory challenges
Sensory diets
Interventions to help children with sensory processing issues
How movement helps boys with sensory issues
The role of "heavy work" in manage sensory processing disorder
How the changing expectations of childhood may be contributing to a rise in SPD diagnoses
Screen time and sensory processing disorder (Spoiler: "Kids with sensory issues often have a different relationship with technology than you might expect," Nancy says. "It's often helping them learn.")
How teachers can accommodate sensory processing issues
Why recess should NEVER be taken away from children with sensory challenges
Classic children's games that can help kids with sensory issues
Links we mentioned (or should have) in this episode:
sensorysmartparent.com — Nancy's website (includes links to all her social channels)
Raising a Sensory Smart Child: The Definitive Handbook for Helping Your Child with Sensory Processing Issues, by Nancy Peske & Lindsey Biel
Helping Boys with Sensory Issues — 2016 Building Boys interview with Nancy
Sensory Processing Disorder Symptoms Checklist
Balancing Screen Time for Boys & Kids with Sensory Issues — YouTube video featuring Nancy & Jen
Creating an Inclusive Classroom — Scholastic Teacher article by Jen; mentioned at 28:17
STAY CONNECTED:
Join the Building Boys FB group and the Boys Alive! FB group
Be sure to opt-in at  Boys Alive! .com for your free report on "Understanding Boys Better – and Why He Needs You Now More Than Ever"
and  BuildingBoys.net
Also, follow us on Instagram:  @on.boys.podcast and @boys.alive
Twitter:  @ParentAdvisor and @BuildingBoys 
LinkedIn:  https://www.linkedin.com/in/janetallison/ and https://www.linkedin.com/in/jenniferlwfink/