Podcast: Play in new window | Download (Duration: 38:33 — 44.2MB)
Subscribe: Google Podcasts | Stitcher | RSS | More
There are 10 million single moms in the United States. Many are raising boys.
And despite the naysayers, many are doing a great job!
Is single parenting difficult, especially during a pandemic? Absolutely. But single moms have more power and potential than they realize, says Emma Johnson, aka Wealthy Single Mommy.
Johnson, a single mom of two (a boy and a girl), is the author of The Kickass Single Mom: Be Financially Independent, Discover Your Sexiest Self and Raise Fabulous, Healthy Children. She's also the founder of Wealthy Single Mommy and a strong advocate for shared parenting.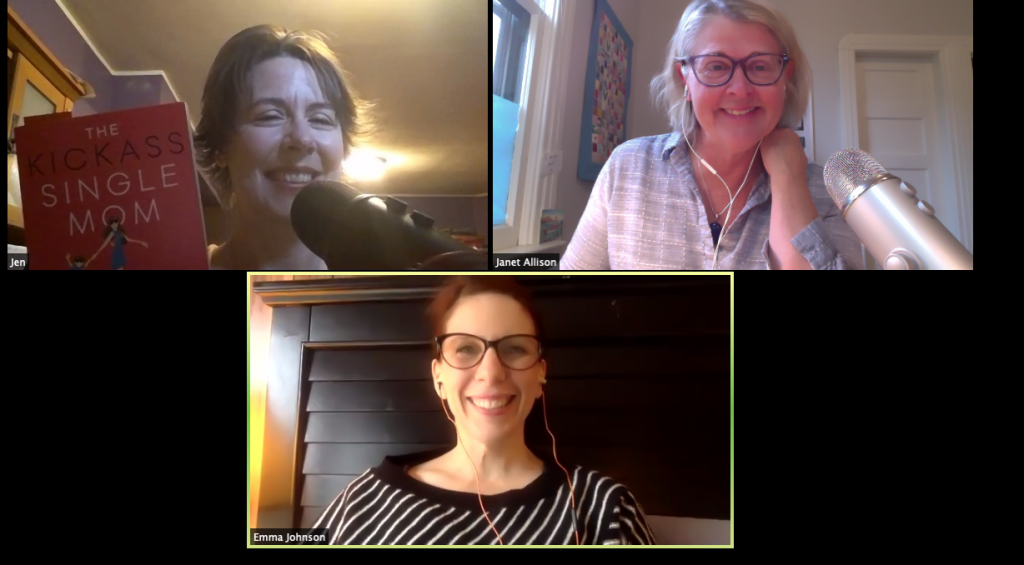 In this episode, Jen, Janet & Emma discuss:
Parenting during the pandemic
Single parent stressors
How single moms can give to others
Building systems of support
Co-parenting — & how to navigate co-parenting during a pandemic
How (& why) moms need to to include fathers