Podcast: Play in new window | Download (Duration: 47:53 — 65.8MB)
Subscribe: Google Podcasts | Stitcher | RSS | More
Social media has been a lifeline during the pandemic. It can also destroy lives.
In 2016, Ed Peisner's then-16-year-old son was viciously attacked in a social-media motivated assault — which was filmed and uploaded to social media before his father even arrived on the scene.
"It was just a typical Friday," Peisner says. "He was walking home from school and he'd called me and said he was going to stop at the local fast food restaurant and pick up some French fries."
And then, life changed. "I got a phone call from one of Jordan's friends. He said, 'somebody punched Jordan'" says Peisner, who grabbed an ice pack and headed to the restaurant, expecting a bloody nose. Instead, he saw emergency vehicles – a fire truck, a police car, an ambulance. His son was in the back of the ambulance, with blood gushing out of his ear.
Jordan spent the next 6 days in an ICU with a brain bleed. Meanwhile, the video of his attack went viral.
"December 22, 2016 was the turning point in my life," Peinser says. "My life and my family's life changed forever that day."
Jordan, thankfully, survived. His father channeled his anger, frustration and pain into educating families and legislators about social media. He founded the Organization for Social Media Safety, a consumer protection association, and worked with California legislators to pass the first law aimed at preventing social media-motivated violence.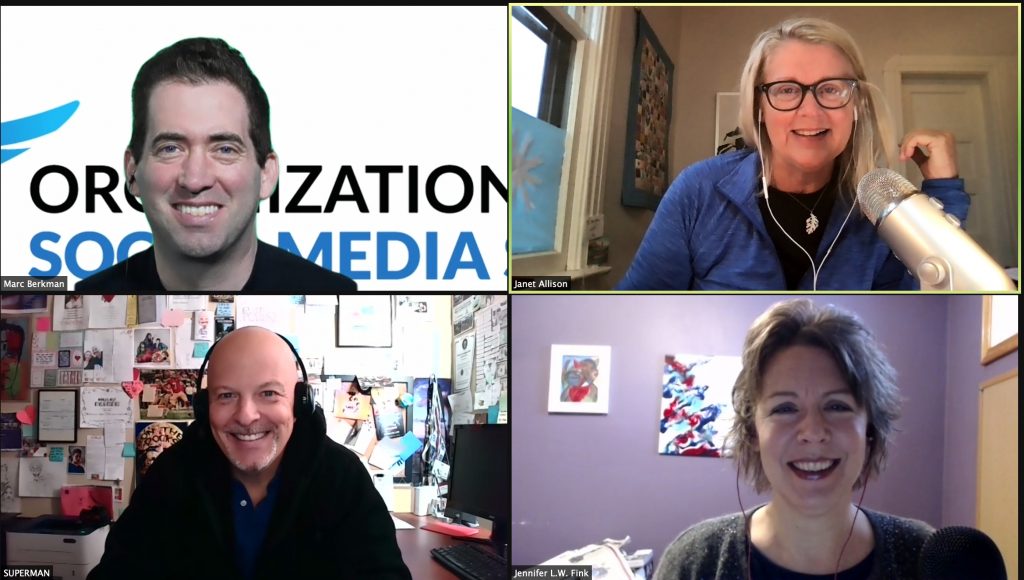 In this episode, Jen, Janet, Ed & Marc Berkman discuss:
Social media-fueled violence
Jordan's law – CA law that recognizes and penalizes social media-related violence
Kids' thoughts re social media (Spoiler: They want limits)
How parents can advocate for laws to protect children online
Keeping kids safe online
Why you should teach your kids to "block and report" inappropriate content
Links we mentioned (or should have) in this episode:
The Organization for Social Media Safety — organization founded by Ed
Buckling the  Social Media Seatbelt –– FREE course offered by the Organization for Social Media Safety
Which Apps are APPropriate? – ON BOYS episode
Raising Kids to Thrive in a Connected World –– ON BOYS episode
Keeping Boys Safe Online — ON BOYS episode
Sponsor Spotlight: Hiya Health
HEALTHY children's vitamins — no sugar or "gummy junk" included! Made from a blend of 12 farm-fresh fruits & veggies, Hiya Health vitamins are the easy way to get your boys the nutrition they need.  Use discount code ONBOYS at checkout to save 50%.