Podcast: Play in new window | Download (Duration: 33:31 — 38.4MB)
Subscribe: Google Podcasts | Stitcher | RSS | More

Amy Lang is a sex educator — and the mom of a teenage boy who is utterly mortified by his mom's career. If anyone understands just how awkward talking about sex with your son can be — and how important it is to push through despite your the discomfort — it's Amy.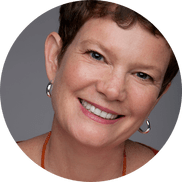 Amy is the creator of Birds + Bees + Kids, a fantastic resource for parents, childcare providers and educators. She speaks frequently about sex education and has written two books about sexuality and dating. She's down to earth and a whole lot of fun. We laughed a lot while recording this episode!
In this episode, Jen, Janet & Amy discuss:
When to have "The Talk" with your son
How to initiate the conversation – and what to say
Why you gotta explain oral and anal sex
How to convey sexual values and talk about consent
Links we mentioned (or should have) in Episode 110:
http://birdsandbeesandkids.com/  — Amy's website
It's Not the Stork: A Book about Girls, Boys, Babies, Bodies, Families and Friends, by Robie H. Harris
Birds + Bees + YOUR Kids: A Guide to Sharing Your Beliefs about Sexuality, Love and Relationships, by Amy Lang
Tea Consent – YouTube video using a cup of tea as an analogy to help you and your boys understand consent
My Unfortunate Erection – song from The 25th Annual Putnam County Spelling Bee
https://buildingboys.net/health/sex/ — Jen's series of informational blog posts
=======================================================================
And YES, you can watch the UNCUT version of our conversation on YouTube!