Podcast: Play in new window | Download (Duration: 32:02 — 36.7MB)
Subscribe: Google Podcasts | Stitcher | RSS | More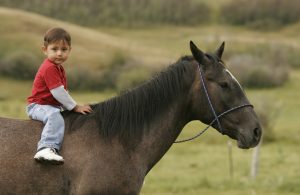 According to the Oxford Living Dictionaries, self-esteem is "confidence in one's own worth or abilities; self-respect." That's something we want for our kids. We're not talking about participation trophies simply for showing up; we're talking about a true sense of pride that comes for knowledge of your capabilities.
Nurturing that kind of self-confidence is a crucial part of helping boys grow into healthy men. But how do we do that?
It's not as hard as we adults often think. In this episode, Jen shares some "little things" that actually turned out to be big things, including her youngest son's base-crawling adventure at a local 4th of July celebration, and her oldest son's dandelion sale, which sparked a lifelong interest in entrepreneurism. The key, Janet says, is to start early, and give boys multiple opportunities to contribute in a meaningful manner. And boys give us plenty of clues as to how we can help them. As the proverb says, "It is easiest to ride a horse in the direction that it is already going."
The best part is that building boys' self-esteem is a win-win-win situation: Boys develop a strong sense of self-worth; develop skills they can use to help their families, schools and communities; and gain the experience and skills they need to care for themselves and others in adulthood.
BTW, Jen talks with her hands A LOT. Check out the uncut, video version of this episode at  https://youtu.be/pl8euUNcz5E.
 In this episode, Jen & Janet discuss:
How "little things" are actually important opportunities to build — or squelch — boys' self-esteem
The link between responsibility & self-esteem
Boys' drive to contribute to their families, schools and communities
The role of failure in developing self-esteem (and how you can help boys productively handle failure)
The link between risk & self-esteem — and why it's so important to let our boys try things beyond their current capability
How to preserve boys' self-esteem in school
The right (and wrong) way to praise
Links we mentioned (or should have) in Episode 111:
Why Boys Do What They Do — Jen's blog post about her son's adventure crawling around the bases
5 Ways to Boost Your Child's Self-Confidence  — Motherlist post by Vicki Little
Let Them Take Risks — U.S. News article by Jen
Let Him Fail – blog post by Janet
Creating High Self-Esteem in Your Boys – BuildingBoys blog post