Podcast: Play in new window | Download (Duration: 36:26 — 41.7MB)
Subscribe: Google Podcasts | Stitcher | RSS | More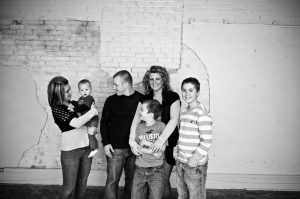 The word co-parenting is typically associated with divorce, but maybe it's time to change that association.
After all, the term refers to shared responsibility for parenting.
In the world of divorce, it means that both parents share responsibility for big decisions (like healthcare and education), and both parents share the mundane, day-to-day responsibilities of parenting, like feeding the children and getting them to and from activities.
Shared parenting is another term that's often used interchangeably with co-parenting, and we think all parents — married, divorced, or single — would do well to think of parenting as a cooperative venture. As divorced parents, we know that co-parenting often means coming to terms with the fact that you cannot control how your ex parents. After divorce, it is impossible for one parent to dictate what the children eat or when they go to bed. Often, the parents will arrive at a general consensus, but each is free to parent as he or she sees fit during his or her time with the children.
And that, we think, is a model worth embracing, especially because the research has shown that:
Moms tend to "take over" parenting and push dads out of the way
Father involvement is crucially important to the healthy development of children, particularly boys
Learning to co-parent effectively can make your life easier, and improve your son's overall well-being.
Our special guest this episode is Brandie Weikle, editor and publisher of The New Family and host of The New Family podcast. Brandie is also a divorced mom of two boys.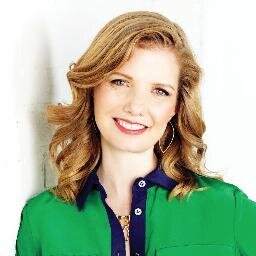 In this episode, Jen, Janet & Brandie discuss:
What married parents can learn from divorced & single parents
Warren Farrell's four "must-dos" for divorced parents (& how married parents can adapt them to improve their-parenting relationship)
The challenges of co-parenting
How co-parenting benefits kids — and parents
Tips for effective shared parenting
Links we mentioned (or should have) in Episode 122:
Is Shared Parenting Best for Boys After Divorce? – BuildingBoys post about how Jen discovered the value of co-parenting
The New Family — Brandie Weikle's website. Includes links to the New Family podcast.
How to Co-Parent Well Through Separation, Divorce & Beyond — webinar featuring Brandie & family mediator Rosanna Breitman
Episode 115: The Boy Crisis with Warren Farrell
An Open Letter to Drake About Co-Parenting – New Family post by Brandie Weikle and Heather Feldstein