Podcast: Play in new window | Download (Duration: 44:50 — 61.6MB)
Subscribe: Google Podcasts | Stitcher | RSS | More
About 1 in 54 children has autism spectrum disorder (ASD), according to the U.S. Centers for Disease Control and Prevention.
The key word in that sentence is "spectrum." Some people with ASD are nonverbal; some are highly verbal. Some avoid physical contact; some enjoy it. As one popular saying puts it,  "Once you've met one person with autism, you've met one person with autism."
Meet Sam Mitchell, a teenager with autism. Sam is created and hosts the podcast Autism Rocks and Rolls; he's also an author and motivational speaker. Diagnosed at age 4, Sam describes autism as a neurodevelopmental disorder that causes people with ASD to "struggle with certain stuff — social behaviors, social cues, morals of society."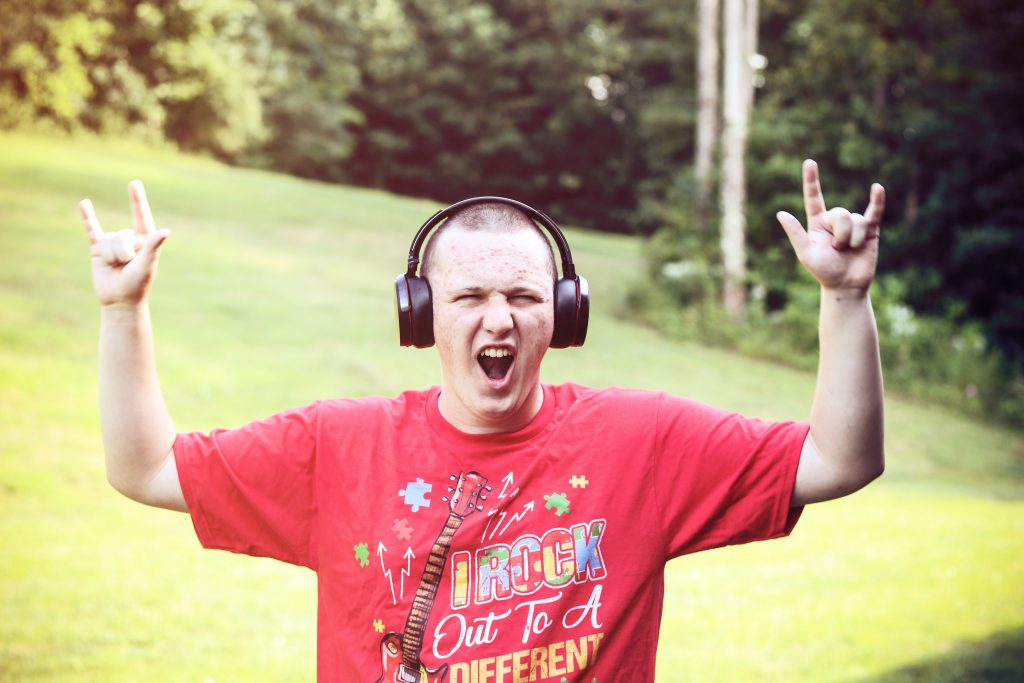 Some people with ASD are perceived as others as being rude. What looks like rudeness to others, Sam says, is often just honesty and bluntness.
"The truth is, I have a big mouth. I have no filter," he says. That means Sam's not afraid to say what he thinks, and in this episode, he tells us we should talk to people with autism "like you'd talk to anyone else."
In this episode, Jen, Janet, Sam & Gina (Sam's mom) discuss:
Living with autism
Parenting a child with autism
Signs and symptoms of ASD
Friendship and socialization challenges with ASD
How to communicate with someone with autism
Coming to grips with an autism diagnosis
How preconceived notions about autism lead to exclusion
Links we mentioned (or should have) in this episode:
Autism Rocks and Rolls – Sam's podcast
templegrandin.com — website of Dr. Temple Grandin, who  is well known to many for her trailblazing work as a spokesperson for people with autism
Into Simon Majumdmr's Cookhouse — Autism Rocks and Rolls episode mentioned at 41:27
Sponsor Spotlight: Hiya Health
HEALTHY children's vitamins — no sugar or "gummy junk" included! Made from a blend of 12 farm-fresh fruits & veggies, Hiya Health vitamins are the easy way to get your boys the nutrition they need.  Use discount code ONBOYS at checkout to save 50%.