Podcast: Play in new window | Download (Duration: 45:20 — 62.3MB)
Subscribe: Google Podcasts | Stitcher | RSS | More
Hunt, Gather, Parent, by Michaeleen Doucleff, shares ancient wisdom that's still relevant today: the key to raising healthy, happy, helpful humans is to engage them in work of the family and community. 
That's a truth we seem to have forgotten in our collective desire to optimize our kids. Our intentions are good, but our actions — signing our kids up for multiple extracurricular activities; spending our weekends shuffling them around to tournaments and birthday parties — may actually be harming our kids' development.
Michaeleen's investigation of parenting practices began when her daughter was two and hitting, biting, and experiencing frequent tantrums. "Everything in my heart wanted to help her, to teach her how to calm down," Michaeleen says. So, like a good modern parent, Michaeleen read parenting books and blogs. But nothing she tried seemed to help.
"We'd get in these big cycles: I'd eventually get angry and she would get louder," Michaeleen says. "To be honest, I really started to dread my time with her."
Then Michaeleen, a science correspondent for NPR, was sent to the Yucatan to follow up on a research paper that found that Mayan kids are better at paying attention than American kids. The experience was life-changing.
"What those parents showed me in the week we were there really shifted my whole thinking about parenting," she says. "I started to realize there's a different way to do this that's not only easier but more effective."
Learn more in Hunt, Gather, Parent by Michaeleen Doucleff.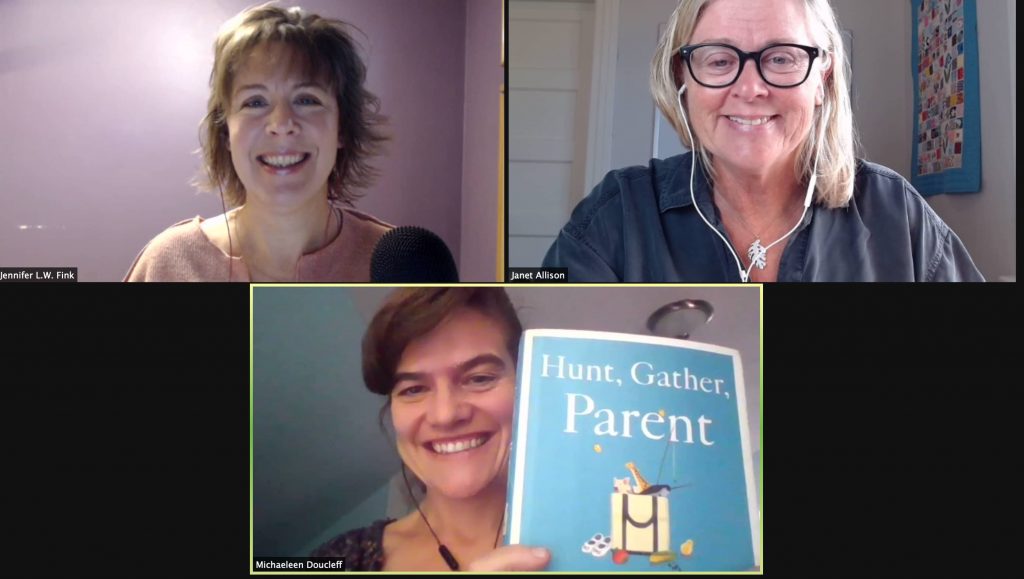 In this episode, Jen, Janet & Michaeleen discuss:
How a trip to the Yucatan shifted Michaeleen's approach to parenting
Why letting children explore is more effective than telling kids what to do
Going against the parenting grain
Benefits of family-focused (vs. kid-focused) parenting
Involving kids in the work of the family
Why you should get rid of some of your kids' toys
Creating opportunities to share
How kids develop initiative
Links we mentioned (or should have) in this episode:
Hunt, Gather, Parent: What Ancient Cultures Can Teach Us About the Lost Art of Raising Happy, Helpful Little Humans — Michaeleen's book
A Global Guide for Parents: How Your Kids Can Have Fun Without Stressing You Out — NPR article by Michaeleen
michaeleendoucleff.com — Michaeleen's website
Sponsor Spotlight: Cozi
#1 organizing app for families