Podcast: Play in new window | Download (Duration: 46:57 — 64.5MB)
Subscribe: Google Podcasts | Stitcher | RSS | More
Before he started The Tyler Merritt Project or created his viral video, Before You Call the Cops, Tyler Merritt was a confused, young black boy trying to make sense of all the expectations and stereotypes swirling around him.
"I wish somebody had really sat down with me as a young person and simply said, 'Hey, Tyler, you're going to make a lot of mistakes. A lot of mistakes. And those mistakes are going to go on for a very long time. But listen young man: do not let those mistakes ruin you; do not let those mistakes define you. Let those mistakes become your fuel, your fire to burn stronger and become the man that can help change the world."
That's a message our boys need to hear. 
It's one we all need to hear.
Mistakes are survivable. And hiding due to shame, regret, or fear of another mistake is, well, a mistake.
"What and who are we missing because we have convinced individuals that they no longer have worth because of the mistakes that they have made?" Tyler says. "How many great leaders have we missed? How many great faith leaders, political leaders, mothers, fathers, sisters, brothers have decided that they no longer want to do that thing that is significantly just them, that only they can do, because they have decided that those one or two mistakes are things that they can never come back from?"
Tyler speaks from experience. He withdrew from social media (and many real-world interactions) after intimate photos he privately sent to another individual, um, were discovered by her husband. Who threatened to share the photos with the entire world.
Loneliness set in. But eventually, Tyler realized that mistakes are universal.
"I remember thinking to myself: I don't need to just come back through this for myself; I need to come back through this for every young man, young woman, everyone that I've hurt, to let them know that we can still do great things," he says.
Now, "finding are finding hope in themselves because of my stories," Tyler says.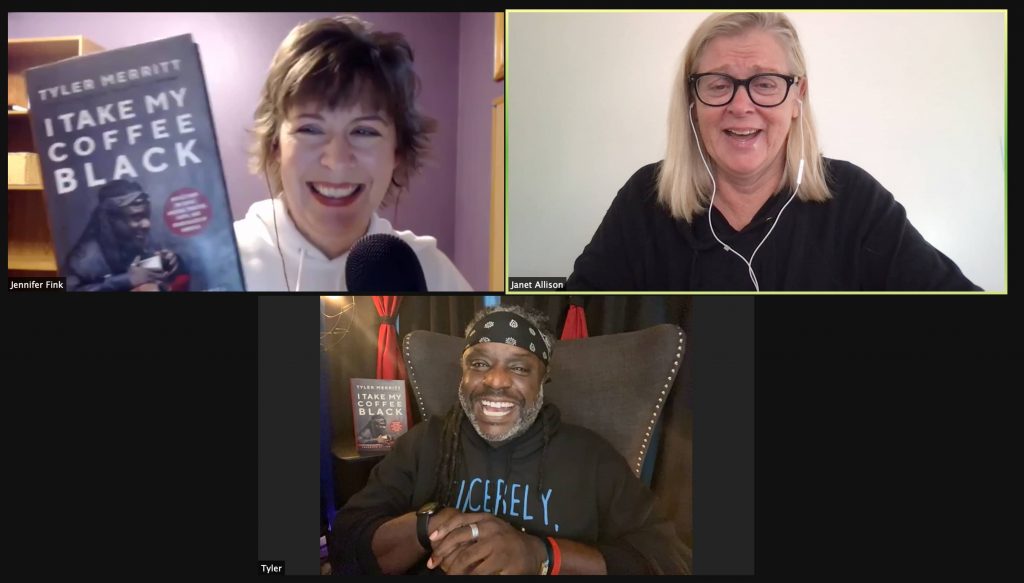 In this episode, Jen, Janet & Tyler discuss:
Expectations placed on boys
How history affects black boys in school even today
Recovering from mistakes
Letting people see your full self
How loving yourself helps you love others
Finding hope in spite of anger
How accepting our mistakes allows us to connect with others
Links we mentioned (or should have) in this episode:
I Take My Coffee Black: Reflections on Tupac, Musical Theatre, Faith, and Being Black in America — Tyler's book
Before You Call the Cops — Tyler's viral video
The Tyler Merritt Project on Facebook
How to be an Antiracist, by Ibram X. Kendi — books mentioned at 14:36
Need help with your boys?
Subscribe to Jen's newsletter, Building Boys Bulletin
Schedule a Breakthrough Session with Janet
Sponsor Spotlight: Cozi
#1 organizing app for families