Podcast: Play in new window | Download (Duration: 49:14 — 67.6MB)
Subscribe: Google Podcasts | Stitcher | RSS | More
Video game addiction
Google that term and you'll get 95 million results — and the first one is for an addiction treatment center.
But is video game addiction really "a thing?" More importantly — what can parents do if they think their kid's gaming is out of control?
Step one, says Chris Ferguson, a psychology professor and co-author of Moral Combat: Why the War on Video Video Games is Wrong, is to figure out if technology & gaming "is really the culprit." Often, video games aren't the cause of obsessive behavior; rather, excessive or obsessive gaming can be a symptom of an underlying issue.
Depression, for instance, may be the root cause of obsessive gaming. And if that's the case, taking away a child's phone or video game system is unlikely to lead to positive changes. Instead, the child will become angry and resentful and his depression — the thing that's fueling his desire for comfort and escape — remains.
To most effectively parent tweens & teens, you have to first identify — and then question — your own fears and biases. Are you afraid that playing video video games will turn your son into a school shooter? Take heart — research to date does not support a link between video game violence & real-world violence. (In fact, school shooters are less likely than their peers to play video games.) It also helps to remember moral panics of the past. (Did the rock music you listened to as a teen turn you into a Satanist? Probably not…)
In most cases, parents and children can work together to address problematic gaming. If you need professional help, look for a psychologist or psychiatrist who specializes in working with teenagers. Your child does not need  — and probably won't benefit from — working with an addiction specialist.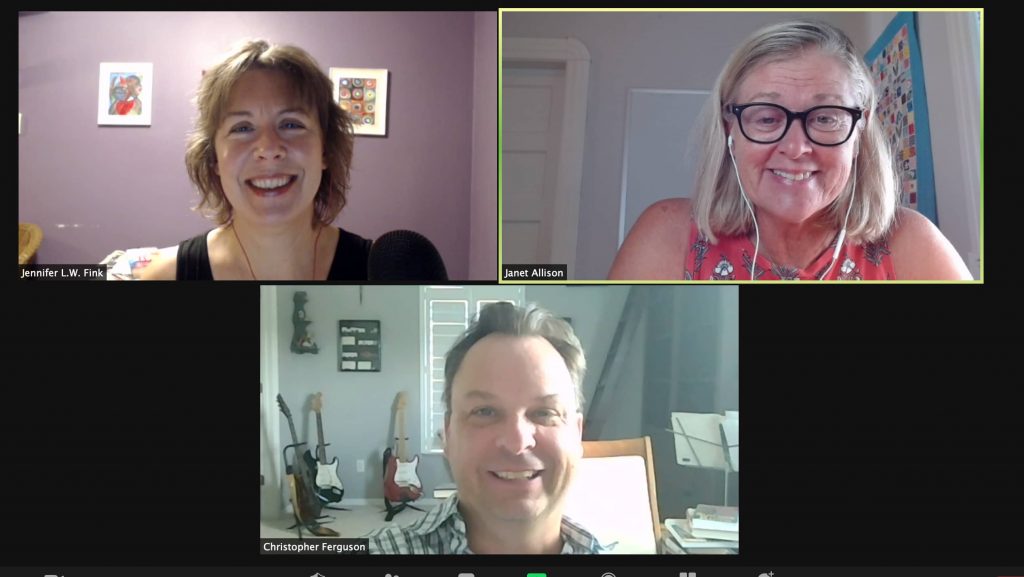 In this episode, Jen, Janet & Chris discuss:
Why calling excessive gaming an "addiction" isn't helpful
How kids use gaming as a coping mechanism
Typical teen development (& how that may influence your son's use of games, and your perception of your son)
The link between parenting style, school stress & gaming
Why boys choose video gaming over homework & chores
Setting rules & boundaries for video games, screen time, homework & household chores
Moral panics, music & video games
Do video games negatively affect boys' perceptions of women?
Realistic expectations for parenting tween & teenage boys
Male development (note: guys tend to mature more slowly than their female counterparts)
Warning signs of video game "addiction"
What to do if you see technology overuse
Links we mentioned (or should have) in this episode:
Moral Combat: Why the War on Video Video Games is Wrong, by Patrick Markey & Chris Ferguson
christopherjferguson.com — Chris' website
How the War on Video Games is Hurting Your Son — Building Boys post
The Link Between Freedom and Video Games — Building Boys post
The First-Time Mom's Guide to Raising Boys: Practical Advice for Your Son's Formative Years, by Jennifer L.W. Fink — Jen's book, mentioned at 17:24
How Madness Shaped History: An Eccentric Array of Maniacal Rulers, Raving Narcissists, and Psychotic Visionaries — Chris' latest book
Need help with your boys?
Subscribe to Jen's newsletter, Building Boys Bulletin
Opt-in at Boys Alive! for your free guide: Boys & Big Emotions with Janet
Sponsor Spotlight: Cozi
#1 organizing app for families