Podcast: Play in new window | Download (Duration: 26:30 — 30.4MB)
Subscribe: Apple Podcasts | Android | Email | Google Podcasts | Stitcher | RSS | More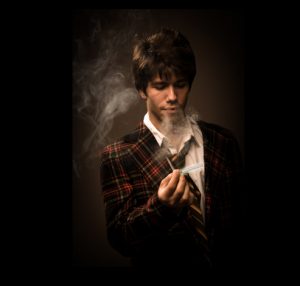 Nearly 1 in 3 high school seniors tried vaping in the last year. 
Middle schoolers are vaping too. According to the Centers for Disease Control, e-cigarette use among middle school students increased by 48% between 2017 and 2018. Now, nearly 5% of middle school students in the United States vape on a regular basis. Kids and teachers alike say that middle and high school students are vaping in the bathroom, in the halls and even in class.
Vaping is so prevalent among tweens and teens that the U.S. Surgeon General declared youth vaping an epidemic in late 2018.
The makers of e-cigarettes say that their products are intended to help adult smokers quit smoking tobacco cigarettes. Some have questioned the sincerity of that claim, noting that vape pens and juice come in shapes and flavors that appeal to children. The Juul, a common vape device, looks like a USB drive and is so popular among youth that the word "Juuling" is often used to mean "vaping."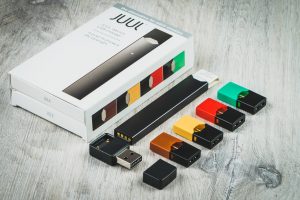 The U.S. Food and Drug Administration is preparing to release new rules designed to limit kids' access to vaping products. Among the rules under consideration:
A ban on the sale of flavored e-cigarettes (except menthol and mint flavors) in stores that don't have areas prohibiting children under the age of 18
New age-verification standards for online stores selling e-cigarettes
Increased enforcement of rules banning e-cigarette marketing toward minors
Such rules may limit kids' access to e-cigarettes in the future, but right now, there are a whole lot of teens, tweens and families grappling with the issue of vaping. In this episode, we talk with Renee, a mom of twin teenage boys who vape. As she learned firsthand, it's not easy to help a son who's hooked on vaping.
If your child vapes or smokes, visit teen.smokefree.gov for resources to help them quit including the quitSTART app and a text messaging program (Text "Quit" to 47848).
In this episode,  Jen, Janet & Renee discuss:
Signs and symptoms of vaping
How to talk to your kids about vaping
Why kids who would never dream of smoking a cigarette are comfortable with e-cigarettes
How to help your kids resist peer pressure, including phrases you can teach your child to use when someone offers an e-cigarette
A possible link between anxiety and vaping
Health risks of vaping
What it's like to help a teen quit vaping
What to do if your son is vaping
Links we mentioned (or should have) in Episode 155:
Teens and Vaping: 9 Things Parents Need to Know — article by Jen
How to Talk with Your Kids About Vaping — guide from the Partnership for Drug-Free Kids
Electronic Cigarettes (E-Cigarettes) — basic intro by the National Institute on Drug Abuse
A Harm Reduction Guide for Parents of Teens Who Vape — great resource for parents whose teens are already vaping
Additional Resources:
Smokefree Teen
Helpful resources, including Smokefree TXT:
Quitting on your phone, on your terms
Free mobile service, if you have an unlimited text plan, for teens (starting at age 13)
Provides 24/7 encouragement, advice and tips
No parent permission required
Campaign for Tobacco-Free Kids 
800-803-7178
Advocate for public policies to help teens quit smoking and protect people from secondhand smoke
Truth (a campaign developed by teens)
Teen videos, apparel and games
photo credit here.