Podcast: Play in new window | Download (Duration: 25:11 — 28.9MB)
Subscribe: Google Podcasts | Stitcher | RSS | More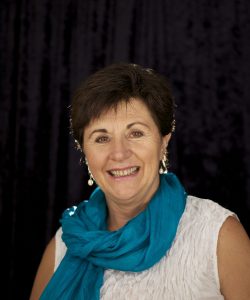 Please meet the marvelous Maggie Dent!
Known in Australia as "the queen of common sense," Maggie is a teacher, counselor and dedicated BOY CHAMPION.
She's a popular speaker, parenting educator and the author of 11 books, including the recently-released Mothering Our Boys: A Guide for Mums of Sons. 
She's also a whole lotta fun! (Maggie's "Bear Pit" story is not-to-be-missed!) You'll laugh — learn a lot about what boys really need from their parents.
Some wisdom from Maggie:
Moms, be careful not to shatter your boys' dreams or fantastic plans with your words.

It is helpful to explore why there is often a mismatch between what a mom thinks has happened, and what a boy thinks has happened.

That whole perception that there is an inevitability to boys' behavior being bad is just the biggest fallacy out there that we must pull apart.
This special episode is the first-ever gathering of Maggie, Jen & Janet, but it definitely won't be the last.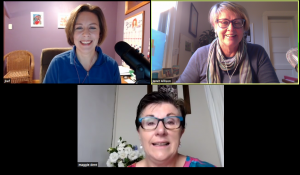 In this episode, Maggie, Janet & Jen discuss:
Why boys are struggling in the Western world
How the male code stifles boys
Why shaming is so harmful to boys
Societal changes within the past 30 years that have made life tougher for boys & their families (including increased academic expectations & the demise of free play)
The importance of PLAY
Male loneliness (and how to help boys build connections)
How moms can nurture their boys
The link between movement and learning
How negative stereotypes about boys & boy behavior affect how people view — and treat — boys
What to do when boys muck up
Links we mentioned (or should have) in Episode 139:
maggiedent.com — Maggie's website. Jam-packed with resources!
Mothering Our Boys: A Guide for Mums of Sons — Maggie's latest book
Stuart Brown: Play is More Than Fun – TED talk
We hope you also enjoy Part 2 of our conversation with Maggie Dent! Don't miss it!