Podcast: Play in new window | Download (Duration: 28:01 — 32.1MB)
Subscribe: Google Podcasts | Stitcher | RSS | More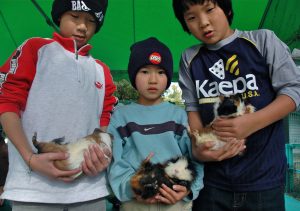 Want your boys to develop gentleness and empathy? Get a guinea pig.
So says Maggie Dent, Australia's BOY CHAMPION, mother of four grown boys and author of Mothering Our Boys: A Guide for Mums of Sons. 
If you haven't yet heard Part 1 of our conversation, toggle over and listen to that episode first.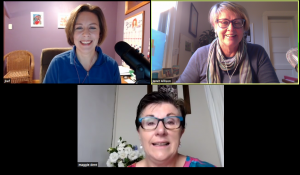 Then dig into Part 2. Some highlights:
"It's really annoying that we still speak more harshly to little boys."

"'Boys will be boys' is not acceptable without boundaries. However, you can't punish a little boy for something he did unintentionally."

"The #1 biological calling for males, still, is to be the defender and protector."

"Natural consequences are the best teacher. Sometimes, we have to celebrate the owies and ouchies and not see them as a sign of bad parenting."
In this episode, Maggie, Janet & Jen discuss:
How to help elementary school boys handle their frustration when they get in trouble at school
Boys' inclination toward protecting others
How to support boys' interest in superhero boy & play fighting
How to deconstruct the "man code" and help boys' live authentically
How to talk so boys will listen
The importance of social-emotional development and learning
Boys' friendships — & how moms can help their sons develop important relationship skills
"Rooster" boys & "lamb" boys, & what they need from their parents & teachers
How (& why) natural consequences help boys learn
Why stepping back — and allowing your son to make his own choices — may be the best gift you can give your son
Links we mentioned (or should have) in Episode 140:
Mothering Our Boys: A Guide for Mums of Sons — Maggie's latest book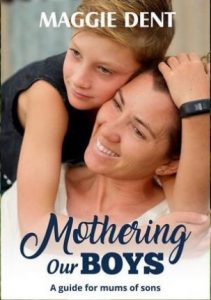 "This is the book I'm on the earth to write." — Maggie Dent
maggiedent.com — Maggie's website. Jam-packed with resources!
Let Grow —  The new website of Lenore Skenazy, of Free-Range Kids fame
Dear mums of smelly, unmotivated, lazy, moody and confused 14 year old boys — one of Maggie's best blog posts
Maggie Dent on YouTube –– Pro Tip: These short videos are great to share with dads!
Episode 129: Grief with Tom Golden