Podcast: Play in new window | Download (Duration: 41:48 — )
Subscribe: Google Podcasts | Stitcher | RSS | More
Reading and literacy are important life skills.
But many boys struggle with reading and writing — and resist parents' and teachers' well-intended efforts to help them. Lots of boys are reluctant readers. Many hate writing.
Teaching boys to read
Middle school literacy instructional coach Todd Feltman says, "reading has to be taught in increments," especially for young boys who typically come into schools with a developmentally appropriate preference for play and movement. Boys, he says, "shouldn't be forced to learn how to read. It should be a gradual process" that started with phonemic awareness and includes frequent exposure to high interest, culturally relevant books that align with boys' pre-existing interests.
To help middle school boys, teachers and parents must first understand boys' lived experience, including their previous experiences with reading and writing. "We have to help find reading material that will interest our boys – and model what pleasurable reading looks like," Feltman says.
Audiobooks and podcasts can also support boys' literacy development. "Audiobooks and podcasts are wonderful because they give boys a chance to visualize," Feltman says. "They can also help boys develop fluency." (Another plus: Boys can be active while developing their vocabulary & comprehension skills!)
Also helpful: book clubs for boys. (Wanna know more? Check out How & Why to Start a Boys' Book Club.)
Teaching boys to write
Supporting boys as they learn to read will also aid in the development of boys' writing skills.
"Weak readers tend to be weak writers," Feltman says.
Letting boys draw and discuss their ideas before asking (or requiring) them to write a story or report is helpful. You can also encourage boys to use to voice-to-text apps to dictate stories if handwriting or keyboarding is difficult for them.
With minimal effort, you can build boys reading and literacy skills AND have fun.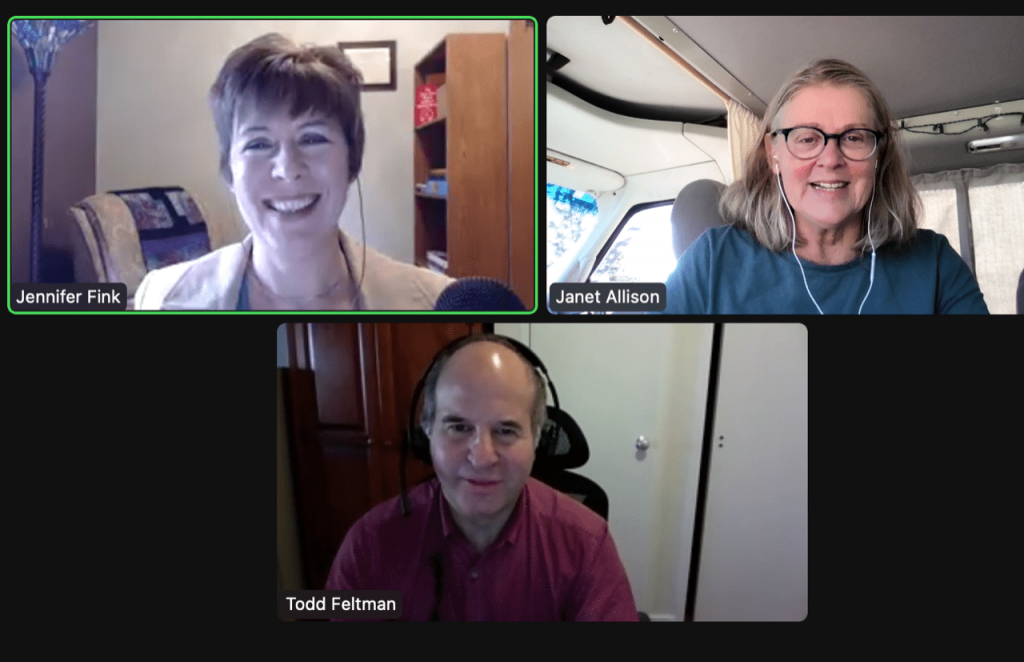 In this episode, Jen, Janet, & Todd discuss:
Whether expecting 5 and 6-yr old boys to read is developmentally appropriate
Reading as a multi-faceted experience
The role of role-modeling in literacy development
How parents can build boys' literacy skills while buffering school expectations
Incorporating movement & literacy
Using audiobooks, podcasts, & book clubs to support boys' literacy development
Supporting boys' writing development
Easy ways to build boys reading and literacy skills
How to find boy-friendly books
The value of family reading time
Links we mentioned (or should have) in this episode:
toddfeltman.com — Todd's website
How (& Why) to Start a Boys' Book Club — ON BOYS episode
Secret Saturdays, by Torrey Maldonado — great book for boys, recommended by Todd at 16:18
Diper Overlode (Diary of a Wimpy Kid Book 17), by Jeff Kinney — great book for boys, recommended by Todd at 16:58
The Invention of Hugo Cabret, by Brian Selznick — great (big!) book for reluctant readers (includes lots of engaging illustrations)
Wonder, by R.J. Palacio — another great book for boys
White Bird, by R.J Palacio — graphic novel that's great for boys
Pony — another excellen R.J. Palacio book
More books boys like to read — list compiled by Todd
GuysRead.com — great site for finding boy-friendly literature
LeVar Burton Reads — podcast featuring the original host of Reading Rainbow – now reading stories for adults!
Mentoring My Elementary- and Middle-School Students to Become Powerful Navigators of Success, by Todd Feltman
Need help with your boys?
Subscribe to Jen's newsletter, Building Boys Bulletin
Join Janet Allison's real-time, monthly group coaching program, Decoding Your Boy