Podcast: Play in new window | Download (Duration: 39:09 — 53.8MB)
Subscribe: Google Podcasts | Stitcher | RSS | More
Can a book club help boys enjoy reading? 
Yes, says Erin O'Donnell, a mom of two boys and author of How to Start a Kids Book Club. She and a bunch of other moms started a mother/son book club when their sons were in 3rd grade, on the cusp of the transition from learning to read to reading to learn. Some of the boys were already avid readers. Others were not.
"We were really hoping that peer pressure would be a powerful force in getting them to collectively enjoy books," Erin says.
Of course, the boys' club looks a little different than many typical book clubs. "Our meetings have often been chaotic, to be honest," Erin notes. The boys considered naming their club "The Barfing Book Boys" before settling on "The Lakeside Book Boys."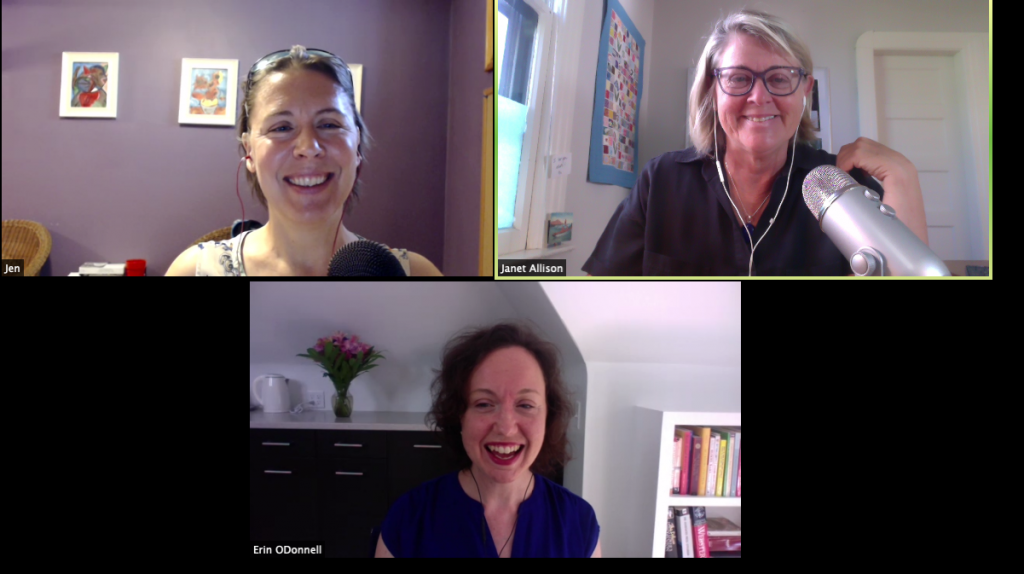 In this episode, Jen, Janet & Erin discuss:
How a book club can inspire reading and build relationships
Why boys must have a voice in the formation and functioning of their club
How to find discussion questions
The important role of food
How MOMS benefit from a mother/son book club
How BOYS benefit from book club
Using books to stimulate discussion about real issues and emotions
Links we mentioned (or should have) in this episode:
How to Start a Kids Book Club — Erin's Parents article
Common Sense Media — mentioned at 33:50; great place for parents to check out a book's themes and topics
15 Great Book Group Picks
(Recommended by the Lakeside Book Boys)
Booked by Kwame Alexander
Endling: The Last by Katherine Applegate
The Terrible Two by Mac Barnet and Jory John
Wonder by RJ Palacio
The Girl Who Drank the Moon by Kelly Barnhill
Out of My Mind by Sharon Draper
Because of Mr. Terupt by Rob Boyea
The Explorer by Katherine Rundell
The Lifters by Dave Eggers
The Westing Game by Ellen Raskin
Posted by John David Anderson
The Hunger Games by Suzanne Collins
Dread Nation by Justina Ireland
The Outsiders by S.E. Hinton
The Graveyard Book by Neil Gaiman
STAY CONNECTED WITH JANET & JEN:
Join the Building Boys FB group and the Boys Alive! FB group
Be sure to opt-in at  Boys Alive! .com for your free report "3 Simple Tips to CONNECT with Your Boy."  And subscribe to Building Boys Bulletin, a weekly email newsletter filled w boy-specific info & inspiration.
Follow us on Instagram:  @on.boys.podcast and @boys.alive
Twitter:  @ParentAdvisor and @BuildingBoys 
LinkedIn:  use this link for Janet and use this link for Jennifer