Podcast: Play in new window | Download (Duration: 34:42 — 47.7MB)
Subscribe: Google Podcasts | Stitcher | RSS | More
Parenting a child with ADHD or neurodivergence can be challenging. Especially if you're also neurodivergent.
"When my youngest son was about 3 weeks old, he started crying and it really never stopped," says Rachel Blatt, co-host of the podcast Constant Chaos. At first, they thought it was colic, but visits to multiple gastrointestinal specialists didn't help. When he wasn't yet talking (at all) at age 2, "a wonderful teacher" suggested having the child evaluated. The family schedule an appointment — and felt a "huge sense of relief" when the evaluator told them, "there something going on here." At age 4, Rachel's son was diagnosed with ADHD. Soon after, Rachel realized her older son exhibited ADHD symptoms as well. And eventually, she was diagnosed with ADHD as well.
Parenting books did not prepare her for the experience of parenting her children. "You're supposed to stay calm," Rachel says — but that's not easy to do when your boys are on the roof!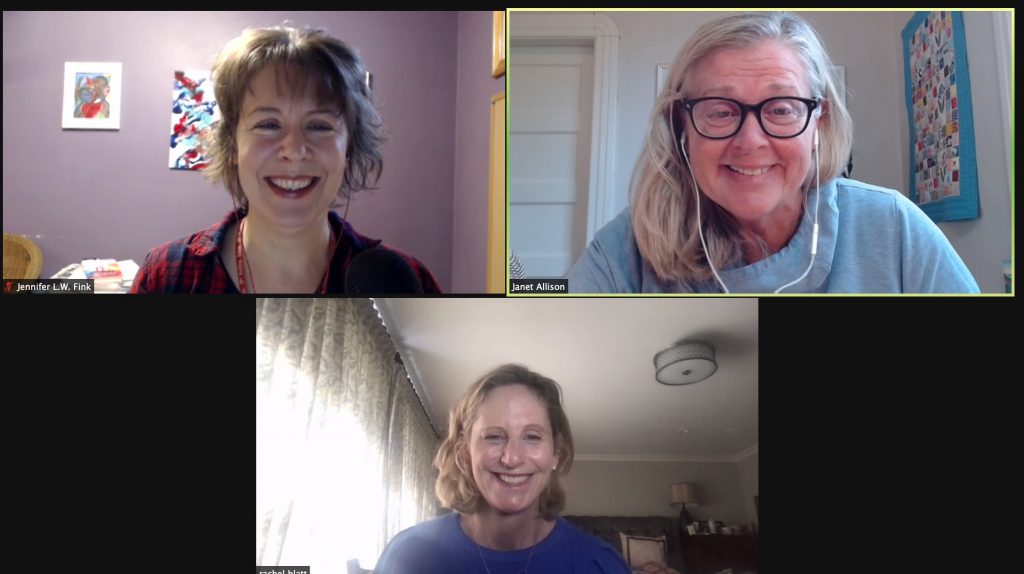 In this episode, Jen, Janet & Rachel discuss:
ADHD symptoms — & how they can look different even in people within the same family
The value of friends with kids just a little older than yours
Figuring out what to worry about
When to "drop the rope" in the tug-o-war with your kids
ADHD & video game addiction
Adjusting expectations
The value of structure for individuals with ADHD
Self-care
Links we mentioned (or should have) in this episode:
The Explosive Child: A New Approach for Understanding and Parenting Easily Frustrated, Chronically Inflexible Children, by Dr. Ross Greene — book mentioned at 30:36
ADHD with Ryan Wexelblatt the ADHD Dude — ON BOYS episode
The Boy Talk Blueprint — Janet's proven system to help you communicate with your son