Podcast: Play in new window | Download (Duration: 45:20 — 62.3MB)
Subscribe: Google Podcasts | Stitcher | RSS | More
"Boy mom" Claire Zulkey is the only female in her family. (Yes, the family dogs are male too.)
She's also a self-described "evil witch" & creator of Evil Witches newsletter, a fantastic community and newsletter for people who happen to be mothers and know that you can love and loathe your kids at the same time.
Claire's son are now 7 and nearly 10, and she's learned to let them handle their own disagreements, for the most part. (After teaching them ways to compromise and manage conflict)
"I let them be mad at each other," she says. "I let them work it out, and they do work it out."
That's not to say life is always pleasant and peaceful at Claire's home.
"It has been a wild year. A wild couple of years," she admits. There were lots of calls and emails from her son's school regarding his behavior.
"I had a really hard time not taking it personally," Claire says. She worried that the school (& others) would think she was condoning her son's behavior — or worse: teaching him that he could do whatever he wanted at school.
Connecting with other moms (especially other "boy moms") helped her cope.
"You have to find your friends," Claire says. "Your friends; not your kids' friends. Someone who takes parenting really seriously but can laugh about it."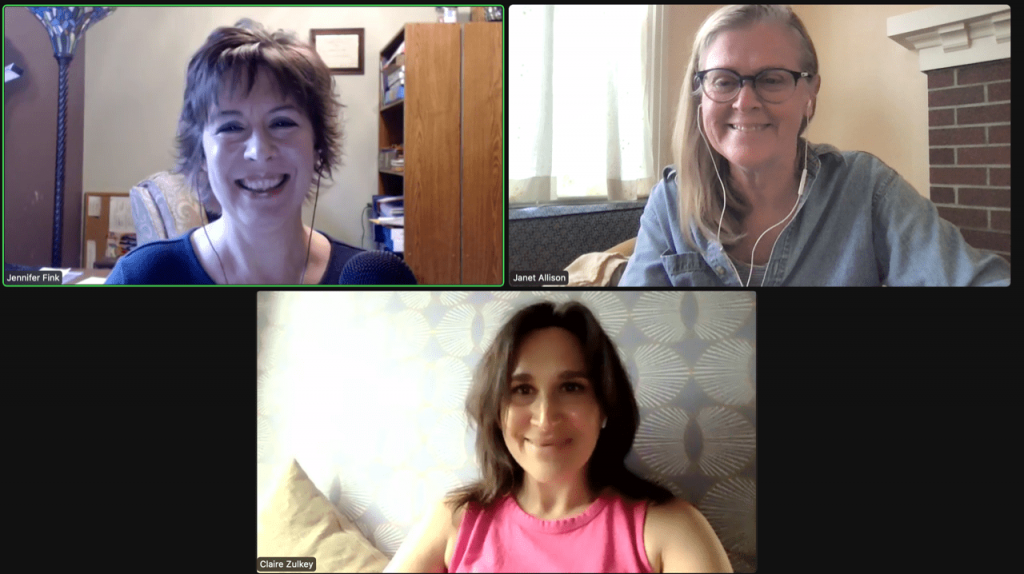 In this episode, Jen, Janet, & Claire discuss:
Living with a kid with ADHD
Sibling relationships
Real life with boys
Managing know-it-all boys & mansplaining
Dealing with misbehavior at school
The value of connecting with other boy moms
Shifting our parenting as our boys move into middle school & puberty
Younger boys learning from older boys
Negative self talk
Links we mentioned (or should have) in this episode:
Evil Witches newsletter – newsletter for people who happen to be mothers, by Claire Zulkey
Emails & Phone Calls from Teachers — ON BOYS episode
The First Time Mom's Guide to Raising Boys: Practical Advice for Your Son's Formative Years — Jen's book (mentioned at 24:40)
Growing Up Great: The Ultimate Puberty Book for Boys — book mentioned by Claire (at 29:07)
Helping Boys Develop Healthy Body Image — ON BOYS episode (mentioned at 29:50)
What You Need to Know about Boys & Suicide — our ON BOYS conversation w Katey McPherson (mentioned at 39:40)
Need help with your boys?
Subscribe to Jen's newsletter, Building Boys Bulletin
Join Janet Allison's real-time, monthly group coaching program, Decoding Your Boy