Podcast: Play in new window | Download (Duration: 50:53 — 69.9MB)
Subscribe: Google Podcasts | Stitcher | RSS | More
Father's Day here in America was first celebrated on June 19, 1910.
It wasn't declared an official holiday until 1972—58 years AFTER  Mother's Day was made official.
Dads have long been assumed to be secondary parents, at best. But popular and persistent stereotypes of fatherhood — though perhaps grounded in some truth — don't accurately depict many fathers.
How stereotypes hold back dads
These stereotypes, though, affect boys and men. They can feed a mistrust of men and fathers that affects potential dads too. The common "incompetent father" trope (think Homer Simpson) can cause people to unconsciously assume that "you're going to be bumbling, you're going to be dangerous, you're going to make poor decisions," says Andy, a new father (and Janet's son-in-law!), who admits to internalizing those ideas.
Although his son is only 3 1/2 months old, Andy has already learned the value of staying focused on the present.
"I don't know how to raise my son in 5 years. I don't know what to tell him when he's 15. And I don't know that spending any time predicting is going to help me be responsive to it," he says. "What I'm learning, more and more, is that if I'm just present with him, I can figure out what's happening with him and how to respond."
Braden Bell, a father, grandfather, and teacher, applauds that approach.
"I'm not sure you could have better parenting advice for any age than that," Braden says. "Be present and engaged, full stop." So much over-parenting, he notes, results from parents acting on their fears, instead of responding to the present moment.
Evolving expectations for fathers
Like many dads, Braden and Andy are both grappling with society's evolving expectations of dads. Not that long ago, dads were expected to be breadwinners and disciplinarians. Today, fathers are involved, active parents who develop (and treasure) intimate relationships with their children. Societal shifts (such as the increasing prevalence of paternity leave) support these changes — which research shows is good for kids, dads, moms, and society at large.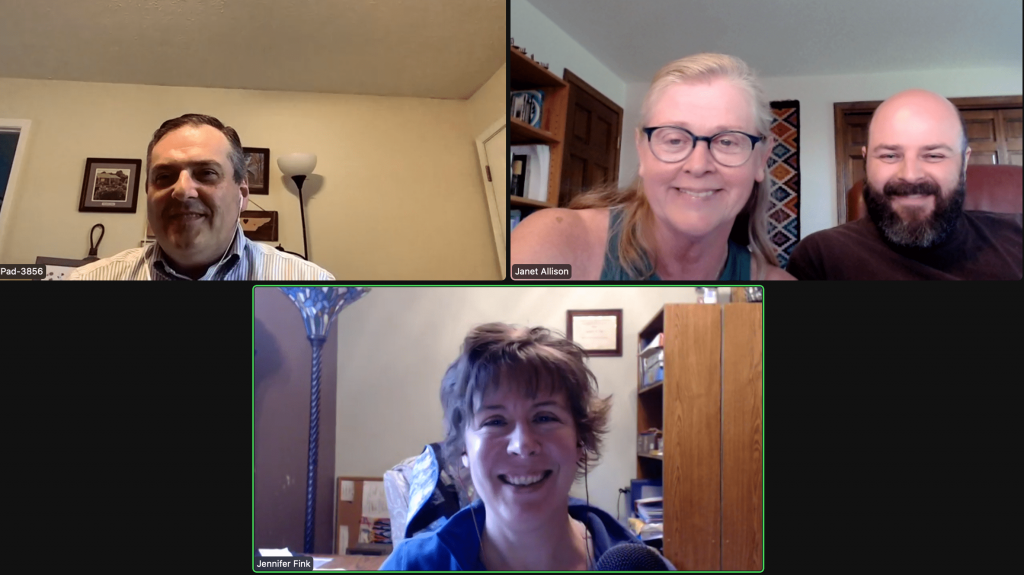 In this episode, Jen, Janet, Andy & Braden discuss:
Cultural stereotypes of fathers
Supporting fathers
Talking to boys about fatherhood
How media depictions of dads have changed
Dads' experience of fatherhood
How staying present can decrease parental stress & anxiety – & improve parenting
Supporting father involvement in schools & education
Appreciating father-style parenting
Father fears
How dads develop intimacy
The power of paternity leave
Fathers supporting fathers
Links we mentioned (or should have) in this episode:
Parent-Teacher Conference: A Teacher-Dad on Parenting Teens — Braden's newsletter
Dads Speak on Father's Day — ON BOYS episode
Need help with your boys?
Subscribe to Jen's newsletter, Building Boys Bulletin
Join Janet Allison's real-time, monthly group coaching program, Decoding Your Boy 
Use the ON BOYS coupon code to save 15% on their Raising Next Gen Men e-course