Podcast: Play in new window | Download (Duration: 34:38 — 47.6MB)
Subscribe: Google Podcasts | Stitcher | RSS | More
Michael Ian Black shares some important and (mostly serious) thoughts about how to be a better man with his son — and all of us — in his book, A Better Man: A (Mostly Serious) Letter to My Son.
The question of raising good men seems all too significant as the United States (again) wrestles with the fact that nearly all mass shooters are male. But there is hope.
"Boys, in general, for all of our problems — and we have them, & they are not insignificant — are okay," Black says, "Boys, like girls, are resilient and strong and creative and adaptable, and need some attention, guidance, and love."
With support, he says, boys can move forward in positive and constructive ways. "Boyhood and manhood do not need to be reinvented," Black says. "It doesn't even need to be altered significantly. It needs to be enhanced and expanded."
Quien es Mas Macho?
To help you understand the limitations and rigidity of currently cultural constructions of masculinity, consider the old Saturday Night Live skit, Quien Es Mas Macho? The 1970s skit featured Bill Murray as a game show host, asking 2 contestants to choose decide which of 2 or more (very attractive, popular, masculine) Latino men were "mas macho," or more macho?
Sounds silly — and it is, because the premise is ridiculous: the contestant are being asked to choose between people who are all stereotypically macho. But what makes it funny, Black explains, is that we can play that game — what's more macho? — with any 2 random items or people, and we all nearly instantaneously know the "answer."
(Try it: What's more macho? Coffee or tea? A German shepherd or a poodle? Butter or margarine?)
Most boys are fluent in our shared cultural vocabulary around masculinity by age 5. And when boys deviate from those expectations, they understand they're running a risk of being portrayed as more girl-ish, Black says.
"If we step in the wrong place, we risk being mocked and teased," he says.
To help our boys become better men, we need to work on ourselves so we can become the kind of person we want them to. We also need to "listen to them, and treat them with respect," Black says.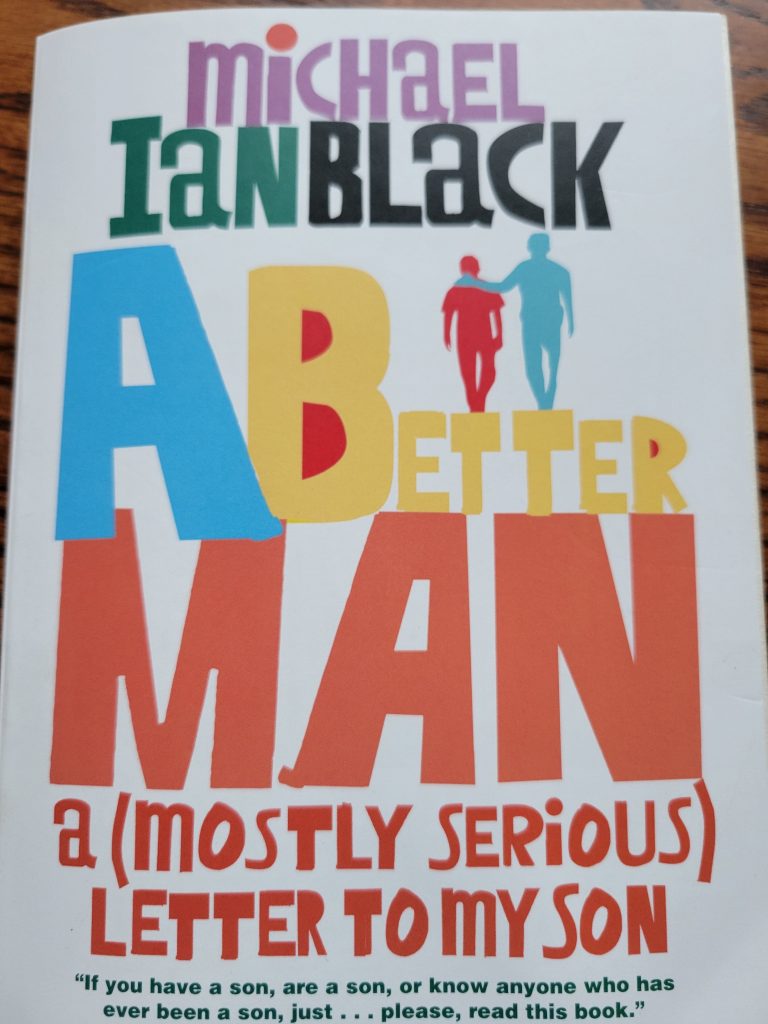 In this episode, Jen, Janet, & Michael discuss:
Expanding boyhood and the definitions & expectations of masculinity
How the day-to-day work of parenting helps shape our boys
Achievement gaps between boys and girls
Helping boys become their full selves
How the death of Michael's dad affected him
Role-modeling
"Rules" of masculinity
Class clowns
Listening to our boys
Links we mentioned (or should have) in this episode:
The Boys Are Not All Right — Michael's viral NYT article
A Better Man: A (Mostly Serious) Letter to My Son, by Michael Ian Black
michaleianblack.org — Michael's website (includes a link to his tour schedule & upcoming shows)
Red Flags, Safety Nets, & School Shootings — BuildingBoys post by Jen (mentioned at 7:29)
In Praise of the Class Clown — Building Boys post (mentioned at 24:54)
Mathew Blades on Healing Generational Trauma — ON BOYS podcast about how to look at/deal with your own "stuff," so you can be the kind of person you want your kid to be
Need help with your boys?
Subscribe to Jen's newsletter, Building Boys Bulletin
Join Janet Allison's real-time, monthly group coaching program, Decoding Your Boy