Podcast: Play in new window | Download (Duration: 26:09 — 30.0MB)
Subscribe: Google Podcasts | Stitcher | RSS | More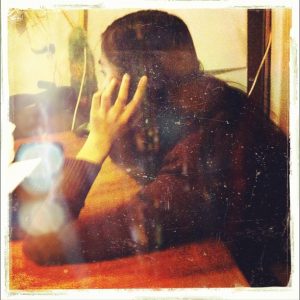 How do you respond to phone calls and emails from teachers about your son's misbehavior?
Excerpts of actual emails I've received from my son's teachers:
On Tuesday, Sam was sitting in a chair with his legs on a stool, he was flipping it and turning the stool with his legs and feet. I made eye contact with him and shook my head. He smiled and then slithered around on the floor…

…

Subject line: Bathroom Issue

It was reported to me by another teacher that Sam

*came up to a student and flipped him off and then was using his fingers to poke the student in the stomach

*jumped up on the urinal ledge

*sat on the wall

*pulling down of pants in front of a student and then walked over to go to the urinal to pee and with his pants down went back to the student and started to poke his stomach again.

…

….Today, Sam, along with many others, was very disruptive by talking, laughing, blurting out, and trying to gain peer attention…The whole class was given a reminder on my expectations and Sam was given a personal reminder in addition to that. The disruption continues. Then, Sam took his scissors out of his box and began to open and close them….
Even after 20 years of parenting boys, I'm still not quite sure how to respond to emails like this — how to best support my son and his teacher while trying to preserve my son's love of learning.
In this episode, Jen & Janet discuss:
How teachers can adapt instruction to be more boy-friendly (Hint: Front-load the lesson with tactile, kinesthetic activities instead of starting with a lot of verbal instruction)
How to talk to boys about behavior without shaming them
The importance of mutual respect — between teachers and students, parents and kids, teachers and parents
How parents, teachers and students can work together toward mutually satisfactory solutions
Teaching kids what "respect" looks like in a classroom
The benefit of focusing on what's right
How to help kids develop self-regulation skills
The 3 things you absolutely must do when you receive a phone call or email from your son's teacher (#1: Breathe!)
Links we mentioned (or should have) in Episode 131:
Episode 123: The Good News About Bad Behavior with Katherine Reynolds Lewis
Want Your Son To Succeed in School? Don't Fixate on Academics — U.S. News & World Report article by Jen