Powered by RedCircle
Gemma Gaudette says "we don't give boys enough credit."
Gemma, host of Idaho Matters & a mom of two sons (currently ages 11 & 15), knows (from personal experience!) that boys can be dramatic & sensitive, even though society has coded those traits as "feminine." Yet many adults continue to insist on & impose so-called "masculine" expectations on boys, without recognizing the breadth of normal variation.
Many adults also react to boys' behavior based on their experiences with harmful adult males. "There's an automatic assumption that boys are bad," Gemma says. "There is an automatic assumption that a boy is a predator…I get very frustrated as a boy mom when we label all boys as 'bad,' 'aggressive,' as 'having anger issues,' because I think that when we do that, at some point, our boys believe that."
Helping boys navigate emotions & relationships
Like most brothers, Gemma's boys fight & bicker – often, physically. Given the age & size difference between her sons, she told her oldest son not to engage physically with the younger son. Sensing opportunity, the young one began tormenting his older brother. That led to a fascinating, revealing conversation between Gemma and her 15-year-old, which revealed her son's deep love and concern for his younger brother. She validated his feelings and reiterated his right to self-protection.
"We have to give boys room to breathe, and say that it's okay sometimes feel aggression," Gemma says. We then need to talk to them about healthy ways to cope with that feeling. We also need to establish boundaries and (reasonable) behavioral expectations, she says..
On giving boys more independence
Parental fear can inhibit boys' independence and hinder the development of confidence and competence. Boys need opportunities to assume responsibility and act autonomously in order to develop responsibility.
"We've got to give them little baby steps toward autonomy," Gemma says, "so when we release them 'into the wild,' they know how to make good choices."
As her boys have become teenagers, Gemma has shifted toward advising them and encouraging them to consider their options (and the likely consequences of each option) instead of simply telling them what to do. "They need me now to coach them," she says, "because if we continue to tell them what to do, they'll never know what to do when we're not there."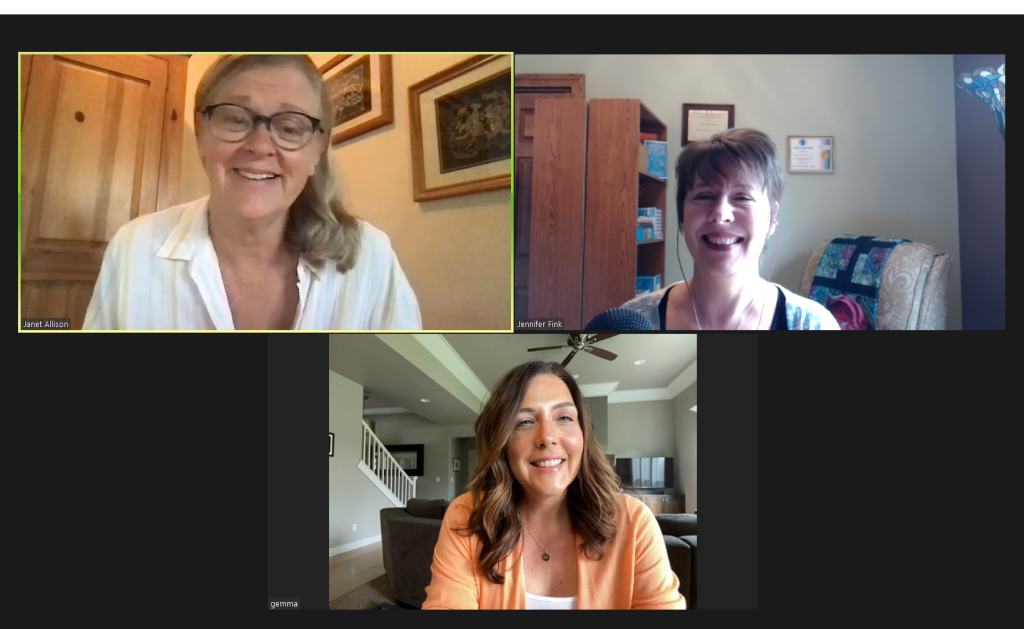 In this episode, Jen, Janet, & Gemma discuss:
Helping boys recognize & navigate gender norms
Aggression nurturance & roughhousing
Setting boundaries
Modeling & teaching conflict resolution
Society's fear of teenage boys
Teaching boys manners
Giving boys autonomy
Why Gemma doesn't use an app or tracker to monitor her boys' whereabouts
The mental load of parenting teens
Links we mentioned (or should have) in this episode:
Boy Moms as Boy Advocates — our previous ON BOYS episode w Gemma
"Building Boys:" An Author Interview with Jennifer Fink — Gemma interviews Jen on Idaho Matters
Raising Boys — CBSN documentary featuring Jen & Gemma
Michael Gurian on Raising Boys –– ON BOYS episode
Teacher Tom Talks About Boys, Emotions, & Play — ON BOYS episode
The Art of Roughhousing (w Dr. Lawrence Cohen) — ON BOYS episode
What Middle School Boys Need — ON BOYS episode w Jerome Hunter