Powered by RedCircle
Middle school — and ages 11 to 14 — is "a time like no other!"
It's a time when significant biological, neurological and emotional changes are happening simultaneously.
Middle school boys can be a confusing mix. They want to be treated like adults AND still do incredibly silly things. 
Jerome Hunter, co-founder of the Seattle School for Boys, recalls his middle school experience as a rollercoaster. In 6th grade, he was an enthusiastic learner who was interested in art, sports, math, & music. But as his junior high years went on, he felt the pressure to conform to others' expectations. Drawing and art fell by the wayside; sports and socializing moved into prominence. Like so many boys, he felt he had to choose socially acceptable interests, and even though he didn't feel entirely comfortable dropping some of his passions, he (like so many boys) "didn't have the language to communicate that."
Middle School Boys, Explained
"The middle school boy, as he's getting older, is yearning for autonomy, freedom, and independence," Hunter says.
At the same time, boys ages 10 to 14 (or so) have almost an "unfiltered desire to be part of the world," Hunter says. They're also more reflective, informed, and introspective than many people think.
"I was pleasantly surprised by the amount of thought they put into their conversations," Hunter says. When tween boys have safe spaces to connect, and are surrounded by people who truly care about their well-being, they can (and will) dig deep. Especially when boys are surrounded by a spectrum of masculinity.
Helping Boys Explore Masculinity
Boys do best when they are given opportunities to explore and think about masculinity, instead of simply adopting others' expectations.
"If we can educate young people between the ages of 11 and 14, it can really shift the way society views masculinity and boys, as well as the way they define themselves and interact with the world," Hunter says. The goal is to empower boys to choose how they act (and interact with others).
Making sure boys have structured, safe time for communication is another way to help boys explore masculinity — and can decrease the teasing and insults that are so common among pre-teen and adolescent boys.
"Giving boys time for healthy communication will often disrupt some of that unhealthy communication," Hunter says.
3 Skills Every Middle School Boys Needs
All boys need:
Healthy and balanced confidence
To communicate openly and clearly
To contribute to their community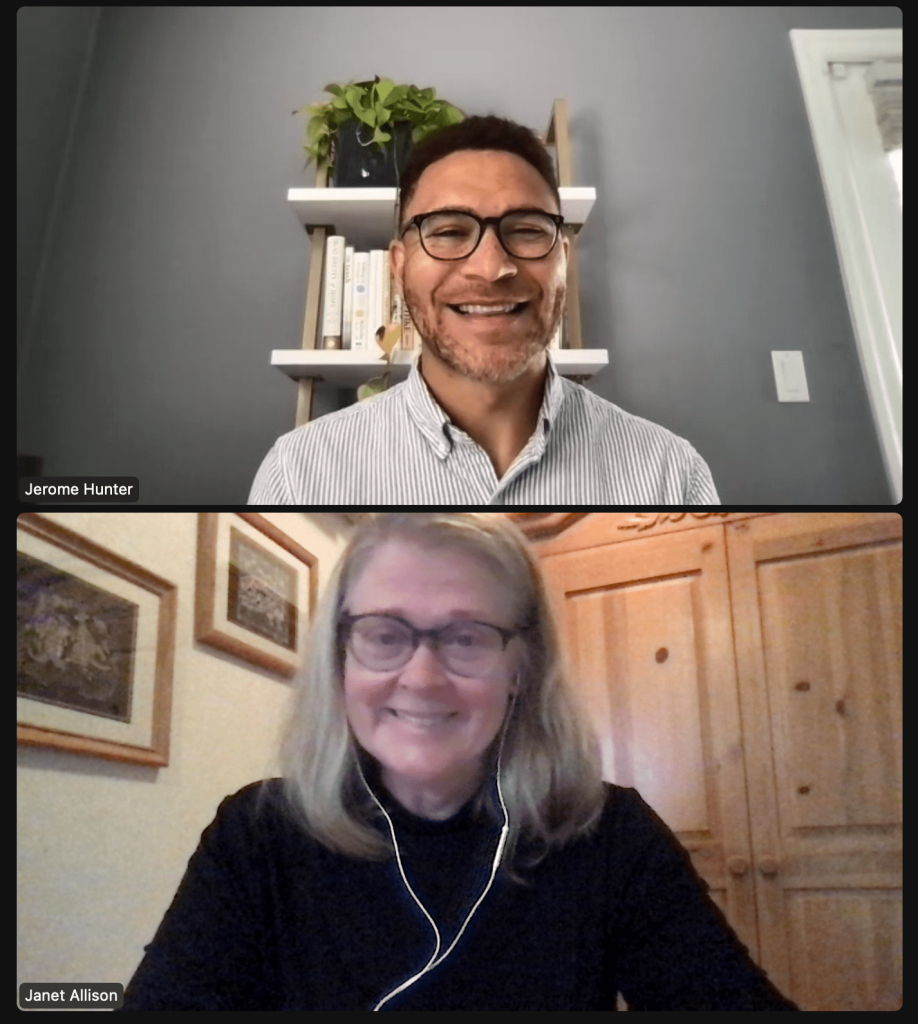 In this episode, Janet & Jerome discuss:
Characteristics of middle school boys
Tween development
Single-sex education
Skills every boy needs
Why pre-teen & adolescent boys tease & insult each other
Connecting boys to the larger community
Shifting your parenting to as your son grows
Links we mentioned (or should have) in this episode:
jeromeleehunter.com — Jerome's website
3 Skills Every Middle School Needs — Jerome's TED talk
Braden Bell Explains Middle School Boys — ON BOYS episode
Middle School Matters with Phyllis Fagell — ON BOYS episode
Top 6 Tips for Parenting Tween Boys — classic BuildingBoys post
Therapy to help you live a more empowered life. Go to BetterHelp.com/onboys to save 10%