Powered by RedCircle
Sue Atkins encourages parents to slow down, relax, & learn from their children.
"We are rushing through life," says the UK parenting guru.. "We rush everything — we rush our children to eat their breakfast, to do their shoes up, to brush their teeth. And I think children have got something to teach us, because they just don't worry about those things. They take their time."
Atkins also encourages parents to "exude confidence" — even if they're not feeling 100% confident — via their voice & body language. She also reminds parents that they're doing a better job than they probably think.
"If you're kind; if you're loving; if you have firm, fair, consistent boundaries and the kids know them and know you'll follow through on consequences, they'll learn to self-regulate," she says. "They'll learn it from you first and then they'll implement it as they grow and change."
Focus on the big picture and "lighten up a bit," Atkins says. "Parenting is an adventure."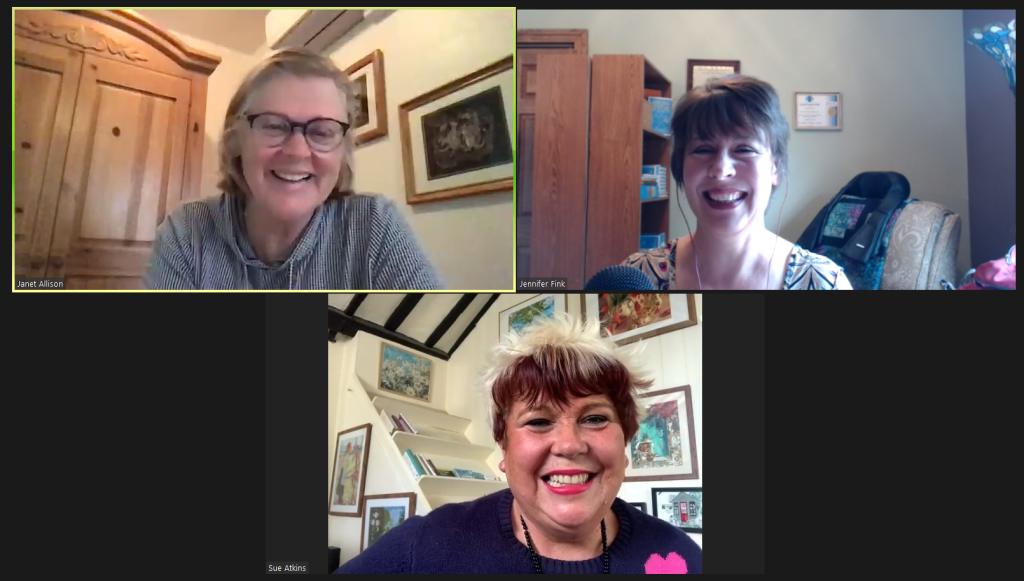 In this episode, Jen, Janet, & Sue discuss:
Sue's experience of pregnancy & parenting
How to develop patience
Why self-care isn't selfish
How to get kids to listen
Developing parental confidence
Teaching kindness
Unmotivated teenage/young adult males
Letting boys make mistakes
Managing disrespect
Parenting after divorce
Screen time (Spoiler alert: Better to balance than ban!)
How to avoid overreacting to boys' behavior
Creating space to connect
Links we mentioned (or should have) in this episode:
sueatkinsparentingcoach.com — Sue's website
Nonverbal Communication with Boys — ON BOYS episode
Mathew Blades on Healing Generational Trauma — ON BOYS episode
Lads Need Dads with Sonia Shaljean — ON BOYS episode
Sponsor Spotlight: Baby Quip
Use code ONBOYS for $20 off your reservation of $100 or more.