Podcast: Play in new window | Download (Duration: 37:47 — 43.3MB)
Subscribe: Google Podcasts | Stitcher | RSS | More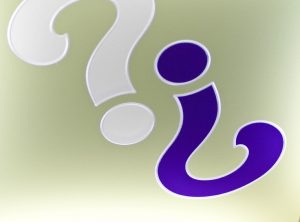 Raising boys brings up all kinds of questions.
No matter how long you've been parenting, educating or working with boys, you're bound to stumble into a situation that you don't quite know how to handle — on a weekly basis. At least.
In this listener Q & A, we tackle some evergreen questions. Jen also tells you about a time she lied to her parents. 🙂
Matt asks:
How do you help boys find their own, positive path in an increasingly girl-dominated environment? Strong, confident, high-achieving girls are a good thing — but in my son's high school they tend to be far more involved overall, from my observations. The boys just shrink from it all. How do we help them work within this reality to carve their own path?
Penny wonders what to do if…
a teacher isn't listening and empathetic. My son flourished when he felt understood and liked by his teachers. It makes sense. Who wants to spend all day every day with a person who you think doesn't understand you, like you, or want you there? When the "I like YOU" dynamic is there, the behavior and academics naturally improve.
Jacquie asks:
What is within the range of normal when it comes to genital exploration, more so on others, for kids 8 and under.
Lauren asks:
Why do toddlers hit and, more importantly, how do you deal with it? My son is 3 and recently started hitting and kicking and throwing things during tantrums. I feel stuck. I dont want to spank. When I walk away he gets frantic. When I try to hug him he pushes me away. I end up just sitting there with him hitting me repeating over and over "Hitting isn't nice, we don't hit, stop hitting". I want to understand what's happening and what I should do.
What questions do YOU have about raising boys?
Links we mentioned (or should have) in this episode:
All About E-Sports — ON BOYS episode mentioned at 6:39
Here's How to Motivate Teen Boys: Encourage Them to Take Risks — Your Teen article by Jen, that touches on ways parents can support boys' interests and build motivation
Emails & Phone Calls from Teachers — ON BOYS episode (includes the story of Sam & his art teacher, mentioned at 14:51)
Helping Teachers Understand Boys — ON BOYS episode
Talk to Boys About Sex with Amy Lang — ON BOYS episode mentioned at 27:52
LIKE THIS EPISODE? Share it with your friends (and thanks!):
Twitter:   Use this link
Facebook:  Use this link
Linkedin:  Use this link
STAY CONNECTED WITH JANET & JEN:
Join the Building Boys FB group and the Boys Alive! FB group
Be sure to opt-in at  Boys Alive! .com for your free report "3 Simple Tips to CONNECT with Your Boy."  And opt-in at  BuildingBoys.net, too!
Follow us on Instagram:  @on.boys.podcast and @boys.alive
Twitter:  @ParentAdvisor and @BuildingBoys 
LinkedIn:  use this link for Janet and use this link for Jennifer