Podcast: Play in new window | Download (Duration: 39:31 — 54.3MB)
Subscribe: Google Podcasts | Stitcher | RSS | More
How's school going? 
That's a fraught question even when there's NOT a pandemic going on. Now, it seems almost crazy to ask, given that most of us are dealing w less-than-ideal educational situations. 
But that doesn't mean you have to settle for miserable. If virtual school or online learning isn't working for you, homeschool may be a good option. (And it doesn't have to be as overwhelming or time-consuming as you may think!). If in-person instruction has been canceled and your son simply doesn't learn well via online instruction, you can find fun, easy ways to build natural learning into your days. (Yes, really.) And when the situation changes — when your school district changes its education plan due to COVID-19 or your job responsibilities and personal tolerance change — you can switch to a new form of learning. 
It's not easy, though. "What's really hard is when you try to gear yourself up for one option and then you have to switch to another," says Sarah Mendonca, founder of Learning Together Coaching & Consulting and a homeschool mom of three. "Every time, it requires so much emotional and mental energy." 
You — and your boys — might be best served, in fact, by turning your focus away from academics. Learning, after all, "really boils down to relationships and conversations," Mendonca says.
It's scary to consider other educational options. But as Sarah says, "none of us are getting out of 2020 without coping with change." So, take a deep breath and ask yourself (and your son) this question: How can we relieve stress and tension right now, and do things that will be good for our family?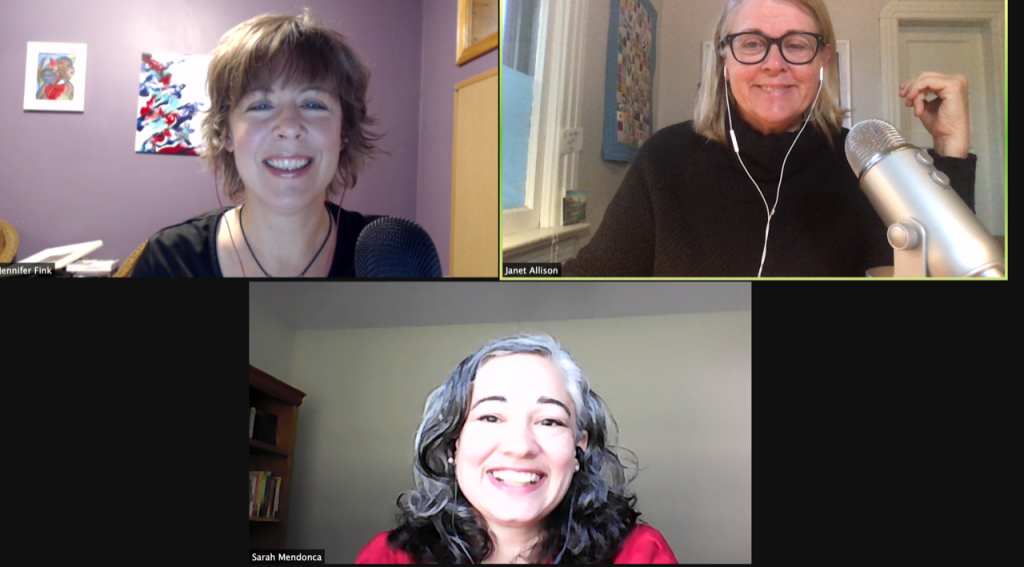 In this episode, Jen, Janet & Sarah discuss:
Finding the educational options that work best for your family
Dealing with disruptions to education
The emotional toll of educational uncertainty
Letting go of academic expectations
Stealth homeschooling
How COVID-19 may exacerbate the learning gap
Kids' emotional response to the pandemic
School refusal
Helping boys envision career options in the COVID-19 era
Synchronous vs asynchronous learning
Coping with online learning
Natural learning
Finding educational options for your son
Real-world volunteer and learning options
Building on boys' interests
Links we mentioned (or should have) in this episode:
Learning Together Coaching & Consulting — Sarah's FB page
Back to School 2020 — ON BOYS episode
Sponsor Spotlight: Hiya Health
HEALTHY children's vitamins — no sugar or "gummy junk" included! Made from a blend of 12 farm-fresh fruits & veggies, Hiya Health vitamins are the easy way to get your boys the nutrition they need.  Use discount code ONBOYS at checkout to save 50%.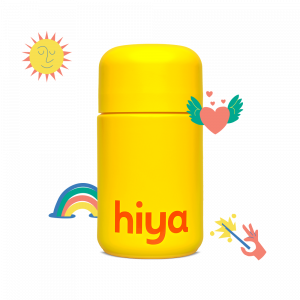 STAY CONNECTED WITH JANET & JEN:
Join the Building Boys FB group and the Boys Alive! FB group
Be sure to opt-in at  Boys Alive! .com for your free report "3 Simple Tips to CONNECT with Your Boy."  And subscribe to Building Boys Bulletin, a weekly email newsletter filled w boy-specific info & inspiration.
Follow us on Instagram:  @on.boys.podcast and @boys.alive
Twitter:  @ParentAdvisor and @BuildingBoys 
LinkedIn:  use this link for Janet and use this link for Jennifer