Podcast: Play in new window | Download (Duration: 37:33 — 43.0MB)
Subscribe: Google Podcasts | Stitcher | RSS | More
Do you know what the term "2e" means?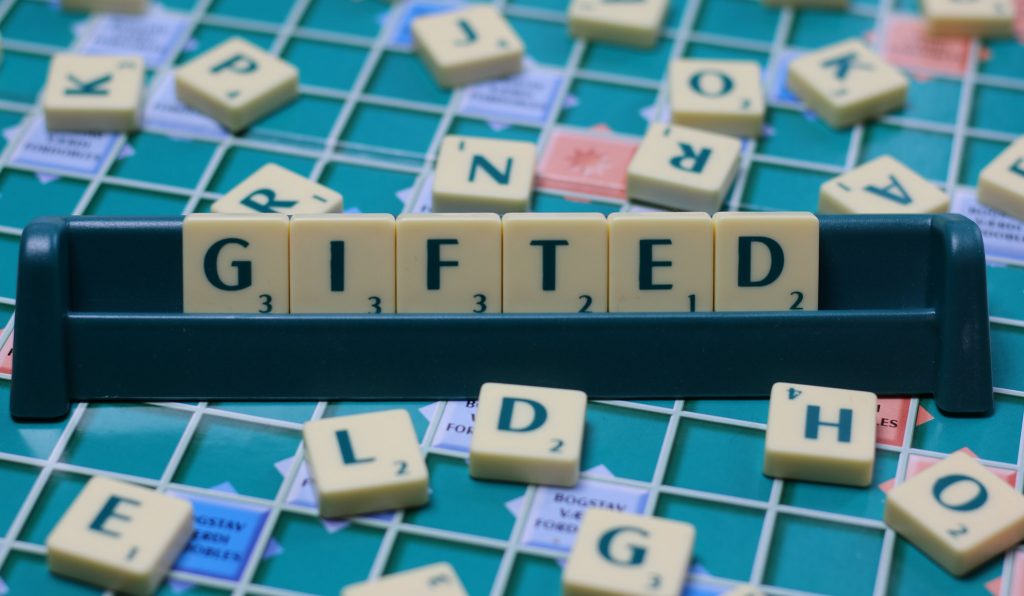 2e is short for "twice exceptional," a term used to refer to people who are both highly gifted and learning disabled. As you might imagine, meeting the social, emotional and educational needs of a 2e child is quite a challenge.
Ramsey Hootman is an author and mom of two, including a 10 year old boy who prefers to be called B-Bot, his gaming handle. B-Bot is twice exceptional — super intellectually gifted yet slow to understand the intricacies of human interaction.
"With this child, it was obvious from the beginning that he was his own person and we really had no control over that," Hootman says. Even in the womb, B-Bot was all action, all the time. After birth, he was colicky. His mood improved once he could move around independently, Hootman says, "but he was always so driven."
At first, Hootman and her husband thought their son might be on the autism spectrum. ("He was clearly on a different developmental trajectory," she says.) They didn't pursue a diagnosis until B-Bot was in school and faced with a teacher that didn't seem willing to make accommodations for their son unless required to do so. Formal testing revealed that B-Bot is highly intellectually gifted and has ADHD, as well as an auditory processing disorder that makes it difficult for him to learn from verbal instructions and conversations.
Although they were initially a bit reluctant to have B-Bot tested and "labeled," the Hootman family discovered that an accurate diagnosis allowed them to help their son more effectively and precisely. Importantly, B-Bot's diagnosis also helped his parents and teachers realize that B-Bot's challenges and behaviors were not a discipline issue.
In this episode, Jen, Janet & Ramsey discuss:
Learning to parent the child you have, not the child you expected
Deciding to pursue a diagnosis
Teaching boundaries to a child who struggles with social cues
Early signs of giftedness
Auditory processing disorder
Adapting parenting to the unique needs of the child
Balancing 2e kids' need for intellectual stimulation w their need for additional time to develop other skills
What to do when school isn't adequately meeting your child's needs
How to advocate for the needs of gifted & 2e kids
Links we mentioned (or should have) in this episode:
Teaching my 2E Kid Social Skills with Star Trek: The Next Generation — Ramsey's article
Twice Exceptional Students — info from the National Association for Gifted Children
Twice Exceptional — classic Building Boys post
Twice Exceptional Kids: Both Gifted and Challenged — info from Child Mind Institute
The Spark: A Mother's Story of Nurturing, Genius, and Autism, by Kristine Barnett — Ramsey says this "book is a really great model for loving and nurturing the child you have, not the child you expected."
LIKE THIS EPISODE? Share it with your friends (and thanks!):
Twitter:
Facebook:
Linkedin:
STAY CONNECTED WITH JANET & JEN:
Join the Building Boys FB group and the Boys Alive! FB group
Be sure to opt-in at  Boys Alive! .com for your free report "3 Simple Tips to CONNECT with Your Boy."  And opt-in at  BuildingBoys.net, too!
Follow us on Instagram:  @on.boys.podcast and @boys.alive
Twitter:  @ParentAdvisor and @BuildingBoys 
LinkedIn:  use this link for Janet and use this link for Jennifer