Podcast: Play in new window | Download (Duration: 45:38 — 62.7MB)
Subscribe: Google Podcasts | Stitcher | RSS | More
Sex talks with tweens can be…awkward. 
Even Amy Lang, ON BOYS' go-to sex ed guru, stumbled through her initial sex talks with her son.
"I thought I'd be great at it, but I just wasn't," she says. "I realized I'd rather talk to a 15 year old about their pregnancy than talk to my five year old about his penis."
But boys need accurate information about human bodies, sexuality, and relationships. They need our help to recognize and explore cultural messages about sex and sexuality.
The tween years can be a great time to explore these subjects.
"Between approximately age 9 and 12, their brains are still open; adolescence has not yet happened," Amy says, so tween boys may be more open to these conversations than teens. You can also speak more freely, as most tweens will already have some baseline knowledge.
"You can't harm your child by talking to them about sex," Amy says. "If you're giving them the information, it won't hurt them."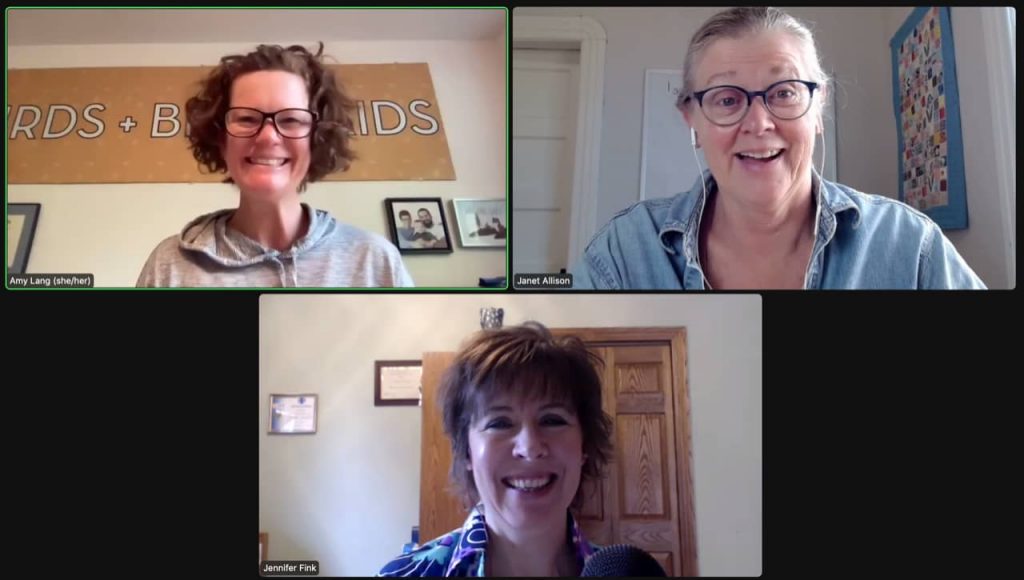 In this episode, Jen, Janet, & Amy discuss:
Sex talks with tweens
When — and how — to start talking about sex
Helping boys untangle cultural messages about sex and sexuality
What to do if your son has been exposed to porn
What to do if your son shows porn to other kids
Helping boys find safe outlets for natural curiosity
Average penis size
Polyamory
Talking about sexual abuse & "tricky people"
Consent
Sex for fun & pleasure
Should parents tell their kids about their sexual experiences? First time?
Links we mentioned (or should have) in this episode:
Bird & Bees & Kids — Amy's website (includes a link to her Solutions Center)
USE THE COUPON CODE BOYS TO GET $30 OFF LIFETIME ACCESS TO AMY'S SOLUTION CENTER
Amy Lang's Just Say This — Amy's podcast
Amy Lang on How to Keep Boys Safe Online — ON BOYS episode
Talk to Boys About Sex (w Amy Lang) — ON BOYS episode
21st Century Sex Ed w Jo Langford –– ON BOYS episode
The Joy of Sex — book recommended by Amy (at 22:20)
Savage Love – sex Q & A by Dan Savage
Savage Lovecast — Dan Savage's podcast
Boundaries & Consent (w Sarah Casper) — ON BOYS episode
Consent w Mike Domitrz — ON BOYS episode
Talking to Boys About Sexually Aggressive Girls –– Building Boys post
Need help with your boys?
Subscribe to Jen's newsletter, Building Boys Bulletin
Opt-in at Boys Alive! for your free guide: Boys & Big Emotions with Janet